Russian Air Force cuts off ISIS supply lines by bombing bridge over Euphrates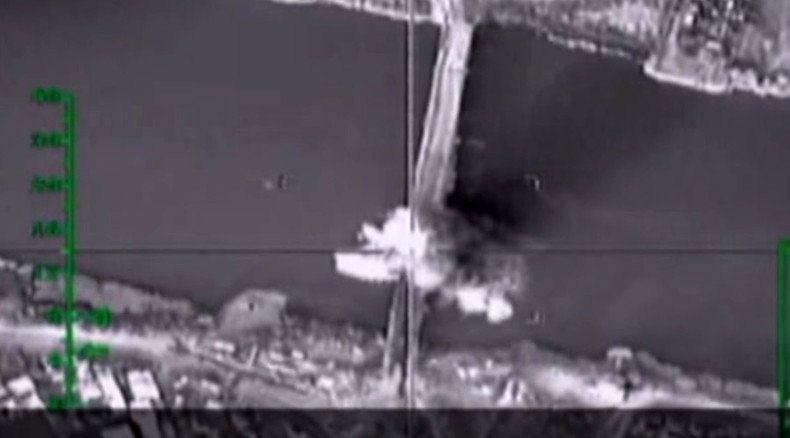 Russia's airplanes cut off routes used by Islamic State (IS, formerly ISIS/ISIL) to deliver supplies to Syria from Iraq by bombing a bridge over the Euphrates River, the Russian General Staff said.
"The bridge over the Euphrates River near [the Syrian city of] Deir ez-Zor was a key point of the logistics chain [of IS]. Today Russian pilots carried out a surgical strike against the object," the deputy chief of the General Staff of Russia, Colonel General Andrey Kartapolov, said on Thursday during a news briefing, adding that the terrorist group's armament and ammunition delivery route had been cut off.
Kartapolov also stressed that the strike was delivered in a region that, according to the US military, was fully controlled by IS militants.
Since the beginning of the Russia's operation in Syria, Moscow's air forces have destroyed 819 IS targets in 934 sorties.
You can share this story on social media: