Terrifying Trump mask a hit for Mexico Halloween (VIDEO)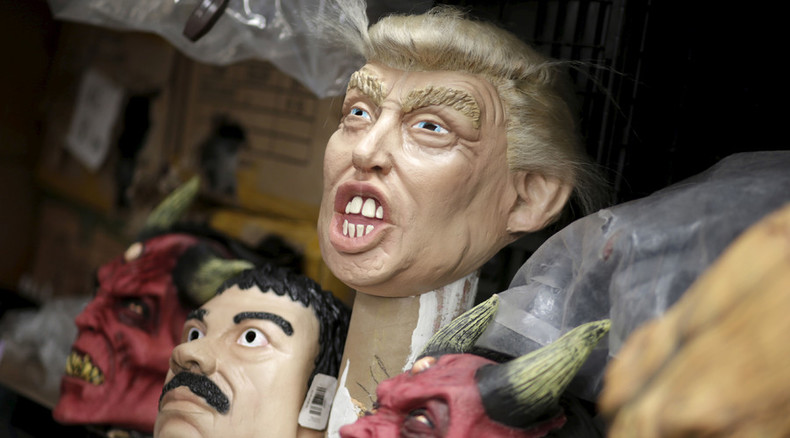 A latex mask of US billionaire and presidential hopeful Donald Trump is one of the favorites in the run-up to Halloween celebration this year. Trump's popularity rivals that of fugitive kingpin Joaquin 'El Chapo' Guzman.
Trump has become arguably the most hated man south of the border after describing Mexican immigrants as criminals, drug sellers and rapists. Trump masks sold in Mexico depict the real estate mogul with his mouth agape and a caricature blond hairdo.
The other popular villain for next week's celebration in Mexico, Guzman, got into media the spotlight in June after escaping a maximum security prison. It was his second successful prison break.
In Mexico, Halloween on October 31 traditionally plays second fiddle to the Day of the Dead, celebrated on November 1. But the trick-or-treat holiday has been gaining popularity as well.
You can share this story on social media: