Jewish Israeli shot dead by security guard after being mistaken for terrorist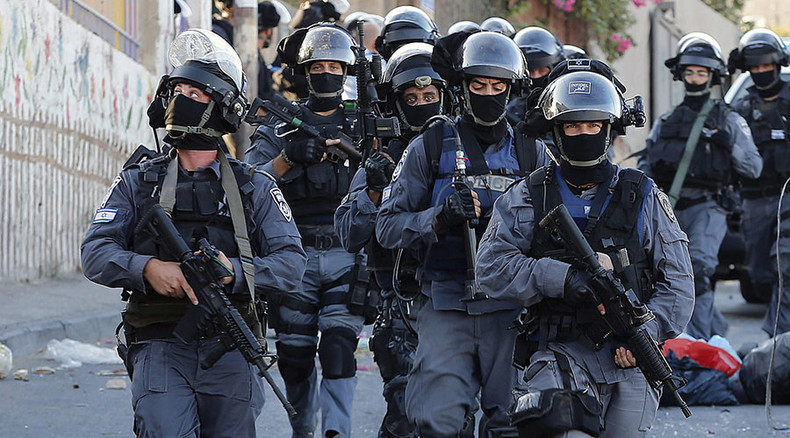 A Jewish Israeli man was shot dead by security guards in Jerusalem after being mistaken for a terrorist. He had gotten into an argument with the guards and was subsequently killed when he reached to grab a gun from one of them.
The incident took place as the man was getting off a bus and the two security guards were trying to get on. A dispute ensued and the guards demanded to see his identification papers.
However, when the man tried to grab one of the guard's guns, he was shot dead, as they believed he was a "terrorist," police said, as cited by AFP.
Two similar events have also occurred recently involving Jewish Israelis injured or killed due to mistaken identity.
On October 13, an Israeli man stabbed a fellow Jew by mistake, as he believed he was an Arab. The incident took place near Haifa. Upon learning that he had made a mistake, the attacker tried to flee the scene, but was apprehended and questioned by police.
The injured party suffered several stab wounds to his back and was taken to the hospital, though his injuries were not described as life threatening.
In another incident, an Eritrean migrant worker, Mila Abtum, was shot by a security guard on Sunday and subsequently kicked by an angry Israeli crowd that believed he had been the gunman at a shooting at a Beersheba bus stop. Some Israeli media described the attack as a lynching.
READ MORE: Israeli bus station attack: IDF soldier killed, police mistakenly shoot dead foreigner
The attack on Abtum underlined a growing sense of panic and anger among Jewish Israelis following a number attacks on them by Palestinians.
Since the upsurge in violence began at the beginning of the month, with numerous incidents taking place across Israel and the Palestinian territories, at least 47 Palestinians and one Arab Israeli have been killed, including alleged attackers, as opposed to eight Israelis.
On Wednesday, the head of the UN, Ban Ki-moon, urged both sides to pull back from "a dangerous escalation" to prevent more deaths on either side.