Turkish Pres. Erdogan accuses ISIS, Kurds, Syria intel of fatal Ankara bomb attack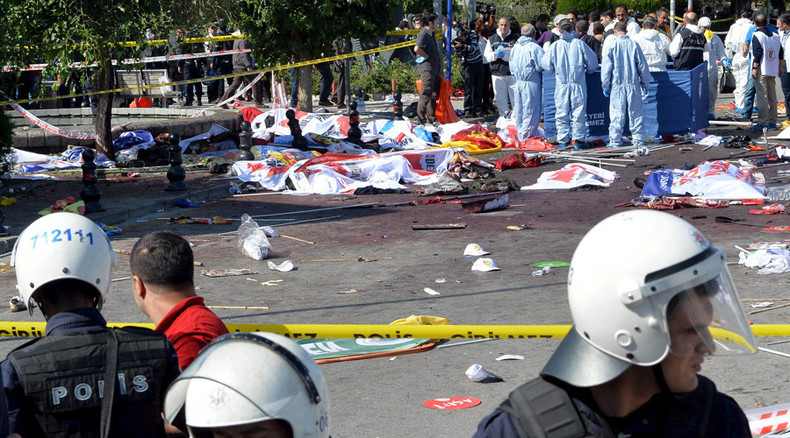 Turkish President Recep Tayyip Erdogan say he believes Islamic State, Kurdish militants and Syrian intelligence could all have played a role in the suicide bombings in Ankara, which rocked the capital on October 10.
Over 100 people died during the twin bombing and President Erdogan believes that a wide network of groups were behind the terror attack. Islamic State (IS, formerly ISIS/ISIL) was originally linked to carrying out the blasts, but now Erdogan believes that Kurdish militants and the Syrian 'mukhabarat' also had a role to play in the mass killings, Reuters reported.
The bombings killed a total of 102 people. The Turkish authorities announced on Monday that they had identified one of the suicide bombers involved in the attack.
He was named as Yunus Emre Alagoz, from the southeast of Turkey. His brother also carried out a similar attack in July.
Seyh Abdurrahman Alagoz walked into a group of pro-Kurdish student activists in Suruc near the Syrian border in July and blew himself up, killing 33 people.
LISTEN MORE:
You can share this story on social media: