Gypsies burn cars, block traffic, start riots in French town Moirans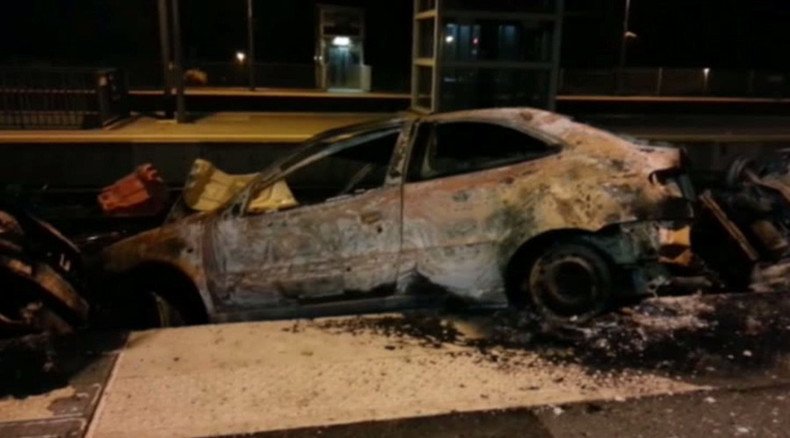 Dozens of gypsies were engaged in violent riots in the French town of Moirans, demanding a Roma be released from jail to attend a funeral, burning cars and blocking traffic. At the same time, prisoners began a mutiny 100km away.
At least 15 cars were burned in Moirans on Tuesday, and placed on local roads and railway lines.
Also, some 100 travelers stormed the company and assaulted the enterprise's boss.
The locals told FranceInfo that they witnessed "scenes of extreme violence" and some even evacuated their cars in fear.
Roma almost stormed the city hall building, from which all workers had to be evacuated. The schools of the city were under siege, too, and the administration wouldn't let the students outside.
At the same time, a mutiny broke out in the prison of Aiton in Savoy, where the inmate in question is kept. Twenty prisoners set fire to their corridor and destroyed the locks of their cells.
By the evening, things went back to normal, the prison administration said.
By mid-afternoon, the security was stepped up in the town, with a helicopter flying over the area for a few hours.
After a few hours of clashes, the peace seemed to be restored.
"We have regained ground. We allowed firefighters to extinguish fires and evacuate the vehicles on fire to restore traffic on the road," John Paul Bonnetain, the local prefect, told journalists.
"These acts can't go unpunished," Bonnetain told France Bleu radio in an interview.
No one has been injured in the clashes.
You can share this story on social media: