5.5 earthquake shakes Japan's Fukushima & Miyagi regions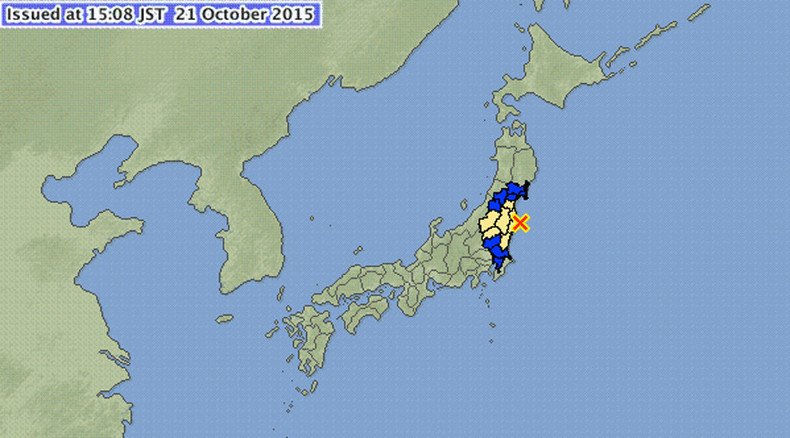 A 5.5-magnitude earthquake has hit near the Fukushima prefecture in Japan, with residents of some 10 other prefectures feeling the tremor.
The quake occurred off the northeast coast of Japan. No tsunami warning has been issued.
The epicenter was near the Fukushima coastline, at a depth of 30 kilometers.
People in affected areas of Japan took to Twitter to say they felt the tremor.
BREAKING: M5.5 quake, 4 on Japanese shindo scale, hits Fukushima & Miyagi prefectures at 3:04 JST; no tsunami warning issued

— The Japan Times (@japantimes) October 21, 2015
No one has been reported injured in the earthquake, Japan Today said.
TEPCO, the operator of the damaged Fukushima nuclear facility, has not reported any problems with its decommissioning operation.
You can share this story on social media: