German pilots lose engine cover during takeoff, continue flight (PHOTO)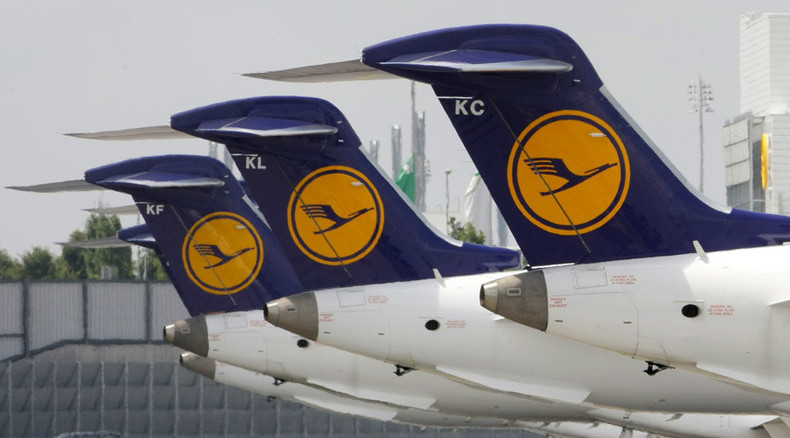 A German plane carrying 182 people lost a section of one of its engine covers during takeoff on Tuesday. The Airbus A330's pilots didn't notice the incident, however, and continued on to their final destination.
The pilots reportedly didn't realize the part from its left engine was missing until they were notified by air traffic controllers over France, AP reports.
The Eurowings plane, which completed flight 4U592 from Cologne, Germany on behalf of Germanwings, landed safely in Palma de Mallorca, Spain. According to the company's version, the pilots deliberately decided to continue the flight as they saw no safety risk.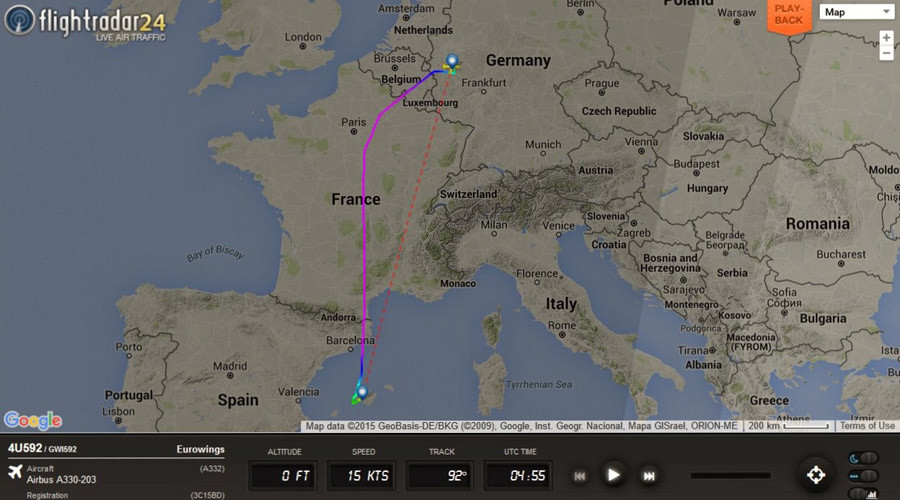 "At no point were the 169 passengers and 13 crew in any danger," the company said, according to Reuters.
According to the local air traffic control company, Deutsche Flugsicherung (DFS), the part was later spotted and reported by another flight's crew. It was collected from the runway and identified about an hour after the flight had taken off, the Aviation Herald reported.
The incident is now being investigated by Lufthansa, Germanwings' parent company, and Germany's Federal Bureau of Aircraft Accident Investigation (BFU).
Germanwings and Eurowings are expected to merge next year as a part of a Lufthansa expansion.