5 killed as plane crashes in residential area of Bogota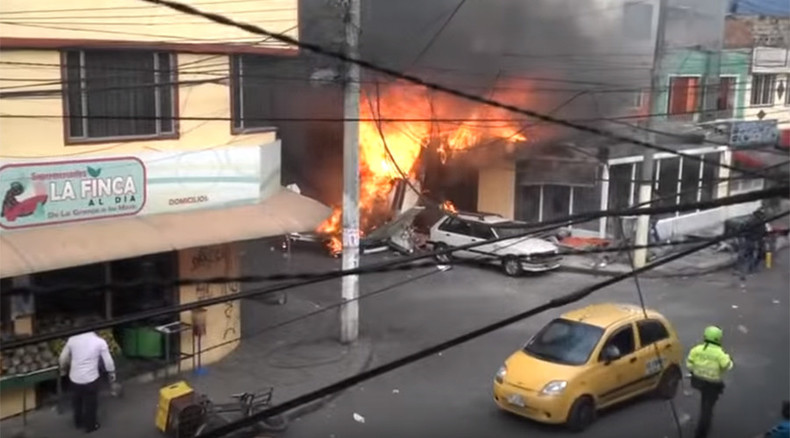 Five people have been killed after a plane crashed into a residential area in Colombia's capital, local media reported citing authorities. Seven people have been injured, according to Bogota fire officials.
The Beechcraft 60 twin-engined plane crashed around 4:20pm local time (9:20pm GMT) in western Bogota, indicated the Civil Aeronautics Agency on its Facebook page.
It crashed with four people on board including the captain, Juan Pablo Angulo Reyes, the aviation authority said in a statement.
The plane crashed into Villa Luz bakery and affected three nearby houses, according to fire officials.
READ MORE: 3 dead after small plane crashes into house in Massachusetts (PHOTOS)
Seven people have been sent to nearby hospitals, fire officials stated on Twitter.
An aircraft with the registration HK-3917 G crashed after taking off from El Dorado airport, bound for Guaymaral Airport, according to the Civil Aeronautics Agency.
On October 3 two people died and one was injured when another small plane suffered a catastrophe near the town of Chia after taking off from Bogota's Guaymaral Airport.
You can share this story on social media: