3rd refugee shelter torched in Sweden in 6 days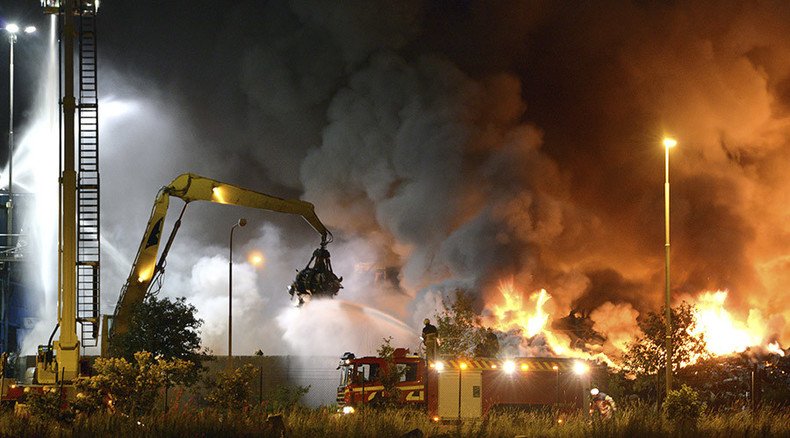 A string of suspected arson attacks have hit three facilities intended to house asylum seekers in Sweden this week alone. The country is preparing to receive almost double the amount of refugees this year than the previous record, set in 1992.
An old school building in Onsala in the affluent area of Kungsbacka, some 30 km south of Gothenburg, caught fire on Saturday night. Twenty firefighters responded to the emergency call.
"Half the building has been damaged by fire," said Mikael Lindgren, the lead operator of the emergency services in Greater Gothenburg, as cited by The Local.
The officials did not immediately identify the cause of the fire, saying a technical examination of the site was necessary.
The incident happened just a day after a school in Smaland, which was to be used to accommodate refugees, was destroyed by a fire.
Late on Tuesday, a building in Arlov Skane, where children seeking asylum in Sweden were meant to be hosted, was badly damaged by a blaze. The incident happened a day before its scheduled opening.
There have been 14 suspected arson attacks on refugee centers in Sweden since the start of the year.
Sweden, a country with one of the most generous welfare systems in Europe, has already received more refugees this year that any year in the past, surpassing a record set in 1992 when 84,016 people asked for asylum following fighting in the Balkans.
Prime Minister Stefan Lofven said Friday that the number may rise higher than 150,000 by the end of the year.
LISTEN MORE:
You can share this story on social media: