UN peacekeepers to protect world heritage sites from ISIS attacks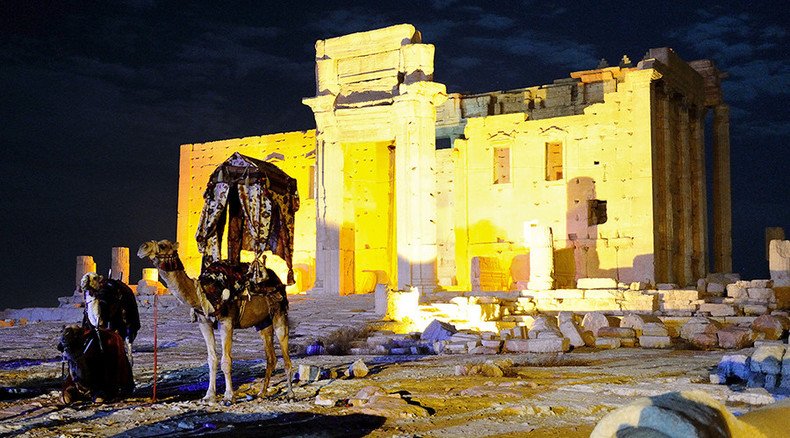 UNESCO has approved Italy's proposal to send UN peacekeepers to protect heritage sites around the world from various threats, primarily from terrorist attacks and destruction by militants.
"UNESCO has said yes to the Cultural Blue Helmets," Italian culture minister, Dario Franceschini, said adding that 53 countries alongside UN Security Council members supported the suggestion in the light of the destruction of cultural sites, including Syria's Palmyra, by Islamic State (IS, formerly ISIS/ISIL) militants.
"Faced with IS terrorist attacks and the terrible images of Palmyra, the international community cannot stand back and watch," Franceschini stressed as quoted by AFP.
According to the minister, potential new UN peacekeeping mission would aim to protect "important sites at risk from terrorist attacks, or in war zones, or zones hit by natural disasters, where the international community will be able to send Cultural Blue Helmets to ... defend them before they can be destroyed."
Franceschini also called on the United Nations to "immediately define the operational aspects of this international task force."
Italy has been calling for the formation of a "blue helmets of culture" group since late March. At that time, Franceschini said that protecting world's cultural heritage could not be left to an individual state, stressing that "an international rapid response force" was needed "to defend monuments and archaeological sites in conflict zones."
In April, UNESCO Director-General, Irina Bokova, urged the Security Council to add the protection of cultural sites to the list of tasks for UN peacekeeping forces.
International concern over the fate of cultural sites, artifacts and monuments has been heightened by Islamic State's sustained destruction campaign against monuments that the terrorist group has been waging in Syria and Iraq.
The jihadists destroyed and looted the 13th-century Assyrian city of Nimrud, the ancient ruins at Hatra and Khorsabad, an ancient Assyrian capital, as well as several other ancient sites in northern Iraq. They also released videos demonstrating ISIS militants smashing priceless artifacts and relics dating back to the 7th century BC in the central museum of Mosul.
After seizing Palmyra in Syria in May, Islamic State jihadists have been consistently destroying the ancient city which is included on the UNESCO World Heritage list demolishing some of its most prized sites.
In August, UNESCO Director-General denounced the destruction of the ancient Roman temple of Baal Shamin as a war crime and called it "immense loss for the Syrian people and for humanity."
However, the threat to cultural sites comes not only from Islamic State but also from other conflicts around the world. On Friday, Irina Bokova expressed her concern over the escalation of violence against cultural and religious heritage in the Middle East and condemned the arson committed against Joseph's Tomb in West Bank.
"Cultural and religious heritage embodies values that transcend the lines of culture and faith. Nothing can justify their violation," she said in an official statement.
In a recent interview with RT, the UNESCO chief called the "cultural cleansing" of the Middle East conducted by Islamic State "a human tragedy."
When someone "persecutes people on the basis of their ethnicity or religion, destroys their monuments, their temples, deprives them of their intangible heritage, attacks their identities – they stop being humane," she said.
She also stressed that protecting cultural site was "not only about monuments, they are linked to human lives; it is part of the people's identities."
LISTEN MORE:
You can share this story on social media: