Apocalyptic pillar of smoke rises over St. Petersburg as fire destroys warehouse (VIDEO, PHOTOS)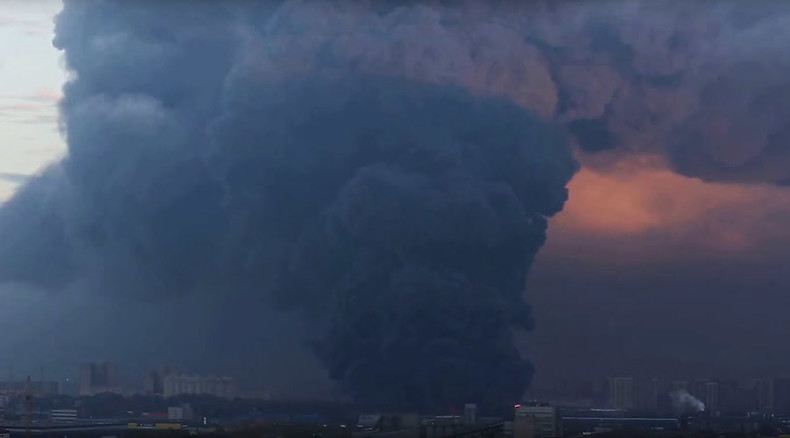 A raging fire broke out at a 10,000 sq m warehouse in St. Petersburg on Saturday afternoon, fanned by powerful winds. There have been no casualties, and meteorologists say the fumes from the flame pose no health risk.
Following a call shortly after 16:00 local time (13:00 GMT) from an industrial park on the outskirts of the city, a helicopter, 40 vehicles, and 240 firefighters were dispatched to neutralize the blaze, which was ranked 5 on a 5-point scale.
While there appear to have been no major explosions, a series of smaller bangs were heard from the building.
The fire service said its job was complicated by winds that remain strong, and said that a risk persists of the flame spreading to nearby allotments.
Last year there were almost 140,000 fires in Russia, which killed over 8,500 people.