Ukrainian petition suggesting Lord Vader for PM to be considered by president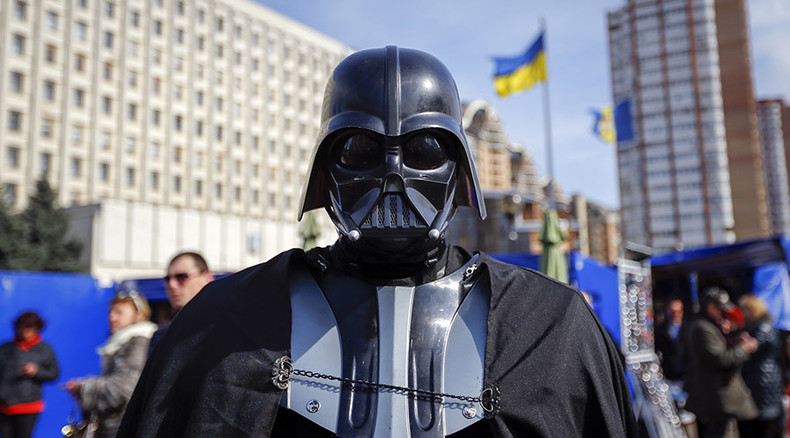 Ukrainian President Petro Poroshekno will have to formally consider the suggestion to appoint Darth Vader as the country's new prime minister after a petition calling for the move passed a 25,000-signature threshold.
The petition was submitted to the presidential website on September 8 by a "Master Vladimirovich Yoda."
Darth Alekseevich Vader is a veteran of Ukrainian politics. For years he represented the Internet Party of Ukraine, attempting to run for several elected offices and even for president in last year's election. He promised to tackle the country's pressing problems in ways worthy of his movie namesake, like commissioning a Death Star to boost Ukraine's economy and defense and making the Sith language official in the country.
The biggest hurdle in his career was the legal demand to remove his iconic black mask and show his face for identification purposes. Previous refusals have given electoral commissions an excuse to bar the politician's name from ballots.
Darth Vader is reportedly not a pseudonym taken after the famous character. The politician actually had his name changed in 2014 to increase his chances to be elected.
Poroshenko is not expected to nominate Vader to the PM's chair, which is currently held by Arseny Yatsenyuk. But the premier's position is far from being secure, as the country is suffering from increasing austerity, an economic crisis, while confidence in the cabinet from the general public is eroding.