Demoralized ISIS militants deserting en masse amid Russian airstrikes - Defense Ministry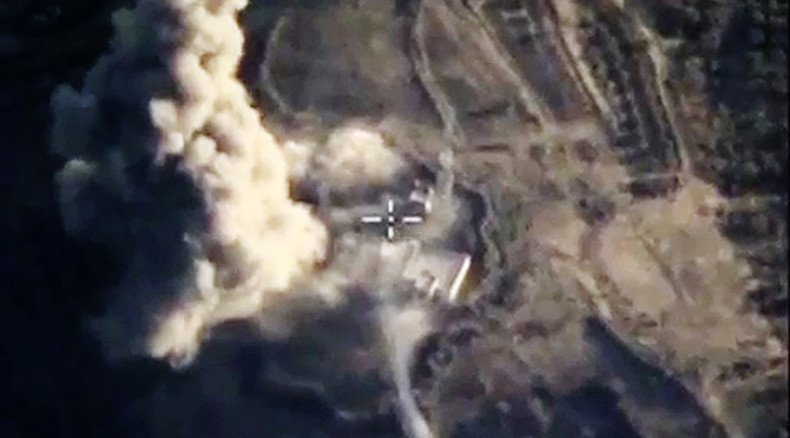 Growing numbers of Islamic State militants in Syria have become discontent with their command and deserted the ranks of the militant group amid the Russian anti-terror operation, Moscow's Defense Ministry said on Friday.
"The majority of armed gangs are demoralized. Discontent with field commanders is growing amid the fighters, and there are instances of disobeying orders," senior Russian General Andrey Kartapolov told a media briefing.
Cases of desertion among the jihadists are no longer isolated, with them now fleeing "en masse," the colonel general, who heads operations in the Russian general staff, added.
To monitor the situation in the area, drone reconnaissance has been intensified.
Since Russia launched airstrikes against Islamic State in Syria following a request by President Bashar Assad, around 530 strikes have been conducted by its Air Force. Hundreds of terrorists and dozens of command posts, depots and other IS infrastructure have been destroyed.
According to the General Staff of Russian Armed Forces, militants were forced to retreat under Russia's strikes, as they have lost large amounts of weapons and military equipment on the contact line with the Syrian Army.
READ MORE: Russian Navy can strike ISIS positions in Syria anytime – general
Russian strikes hit only militant targets, Kartapolov said, adding that during the past two weeks "enough video materials proving the accuracy of the airstrikes has been provided." The general stressed that all such targets are located away from residential areas.
LISTEN MORE:
Meanwhile, some of the strikes conducted in Syria by the US led coalition destroy objects of civilian infrastructure, the Russian military official said, adding that it results in the growing flows of refugees fleeing from their native lands to the European Union.
READ MORE: Refugee rhetoric reminiscent of pre-Holocaust sentiment – UN human rights chief
On October 11 a Syrian thermal power plant was destroyed by the coalition strikes, Kartapolov said, adding that the location had been bombed repeatedly for several days. As a result, civilians in the city of Aleppo were left without electricity and sewerage stopped functioning, the general told defense attaches and journalists.
On Thursday, Russia's Prime Minister Dmitry Medvedev also spoke negatively of the military operation led by US in Syria. "The result of their activity in the fight against IS in this particular region is next to zero," Medvedev said in an interview for Rossiya channel, as cited by TASS.
With no exact deadlines pronounced for the Russian operation in Syria fighting IS, President Vladimir Putin has stressed that no Russian troops will be deployed in any ground operation, with only the Syrian Army fighting the terrorists on the ground.
You can share this story on social media: