Huge blaze at construction market in Moscow suburb (PHOTOS)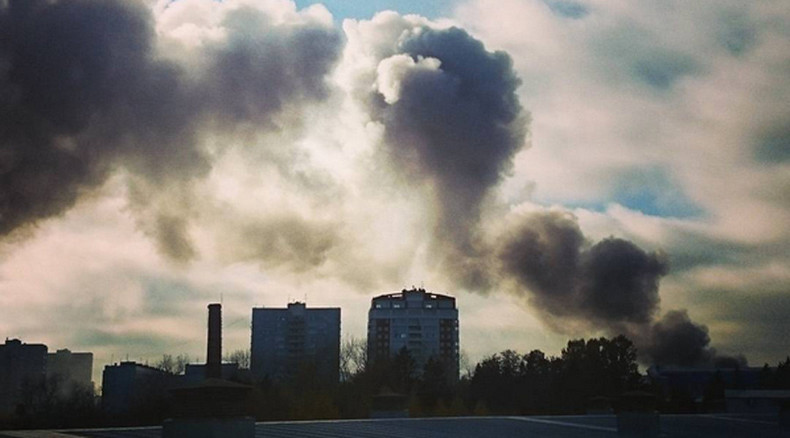 A huge fire has broken out at a big construction market in a Moscow suburb, emergency services said, adding that helicopters will be deployed to extinguish the blaze.
The incident took place in a town of Nemchinovka, just outside the Russian capital. Now at least five pavilions are on fire and the area of the blaze has already reached 300 sq meters, an official from Russia's Emergency Services told TASS.
Earlier the authorities estimated the area of the fire at 150 sq meters.
The city authorities have decided to deploy Ka-32 helicopters and 28 firefighters to extinguish the blaze.