Merkel's stance on refugees 'naive, irrational' – former Czech president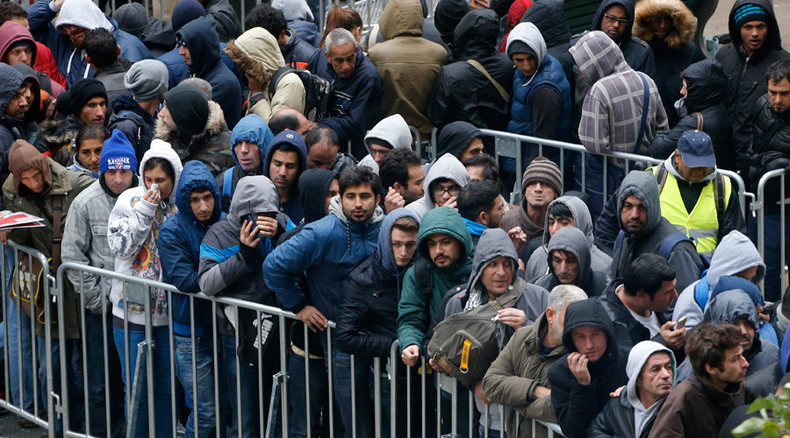 German Chancellor Angela Merkel is acting naively and irrationally by inviting more refugees in the country, former Czech President Vaclav Klaus said in an interview with RT's Worlds Apart program.
Social cohesion is essential for any country to "function normally" and "migration is killing the social cohesion" in Europe, Klaus told Worlds Apart host, Oksana Boyko.
"I disagree totally with madam Merkel; with welcoming gestures ... more and more migrant can come. It is naive and absolutely irrational," he stressed.
The former Czech president stated that the hundreds of thousands of refugees from Syria, Iraq and Afghanistan flocking to the EU in recent months was not a spontaneous crisis.
"Those massive movements of people are organized somehow, are motivated by something," Klaus said.
The 74-year-old political veteran decried this type of "collective migration" as being "absolutely wrong."
"I put the net benefits of collective migration – either at zero or minus in a very high level," he said.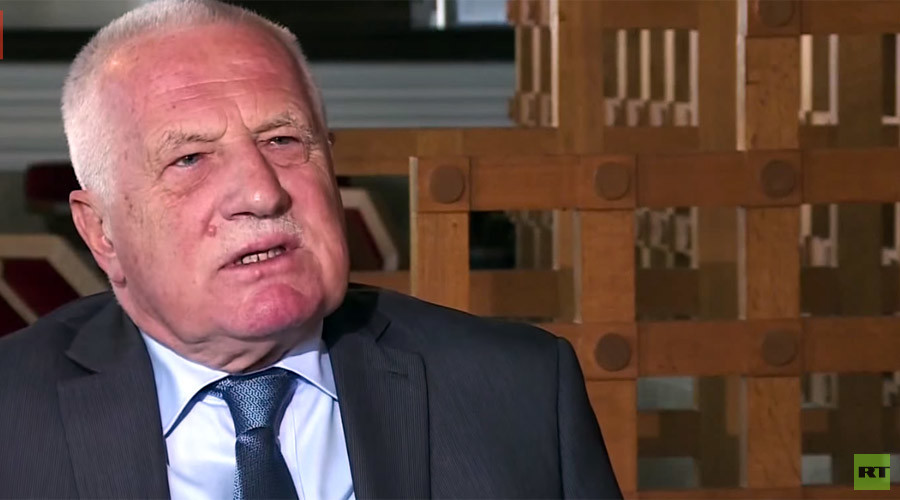 Klaus compared the refugees now arriving to the EU to "the first European migrants to the US 500 years ago when they totally liquidated all the native populations."
However, he acknowledged that solo migration "has many positive aspects… in [the] history of mankind," stressing that "no rational person would deny this possibility."
The former Czech leader said that it's not Europe, but the US, who should be held accountable for the refugee crisis.
"What created the current trouble was, in many respects, US policy in the last two decades, with their promoting the so-called color revolutions or making wars in countries like Afghanistan; and Iraq; and Syria," he said.
Klaus again criticized the EU, by saying that it's far away from becoming a viable geopolitical entity like the US.
"I don't want to project, to forecast how many centuries it'll take Europe to become an entity," he said.
According to the politician, Europe "made a tragic mistake some 25 years ago by transforming itself from [the] EC (European Community, a conglomerate of nations) to [the] EU (European Union) in an attempt to get rid of national states and countries."
"So, we're now living in more or less supranational atmosphere where decisions are made somewhere in Brussels and not in Prague or some other places in Europe," he added.
Klaus believes that reforms won't help solve the EU's problems, and the block is in need of a "radical fundamental change."
READ MORE: Migrants sue Berlin's main refugee center for delays to welfare handouts
However, he stressed that such a transformation should resemble the Velvet Revolution, which saw Czechoslovakia parting with the Soviets in a peaceful and legal manner back in 1989.
The politician also touched upon the Ukrainian issue, saying that it's only the Ukrainians who can find the solution to the crisis.
"There's no way of imposing upon the country and the people a would-be perfect solution prepared in Washington, Beijing, Moscow or Brussels," he said, urging the people in the western and eastern parts of Ukraine to "start to seriously negotiate."

READ MORE: Germany fears up to 1.5mn refugees to arrive in 2015, calls for limits on influx to EU
Back in 1993, Klaus played a key role in parting of Czechoslovakia into two countries – the Czech Republic and Slovakia.
He stressed that he would never suggest the same for Ukraine, but added that a split of a country is not always a bad thing, as relations between the Czechs and the Slovaks are currently better than when they were living in the same state.
LISTEN MORE: