Calais asylum seekers sneak into truck with polar bear headed for UK (VIDEO)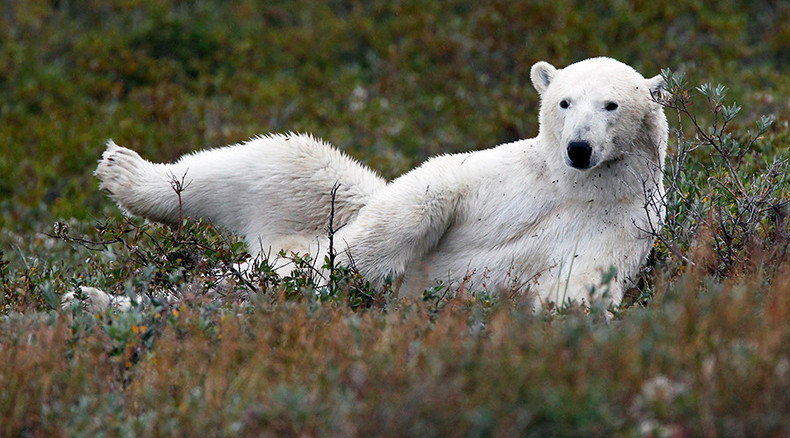 In a bid to catch a ride, several asylum seekers tried to sneak into a UK-bound truck in a camp in Calais under the cover of night. They were so desperate that even a polar bear being transported in the back of the vehicle did not prevent their entry.
A video filmed by a passenger in a car which was following the truck on a highway, and published by The Sun, shows the asylum seekers getting into the truck early in the morning on Tuesday.
It is surprising that the group was not even slightly taken aback by the fact that there was a polar bear transported in the back of the truck. The 22-month-old Nissan was going from Moscow Zoo via Frankfurt to the Yorkshire Wildlife Park in Doncaster.
"It only took 17 seconds before four vaulted the barrier and prised open the truck's back doors. They must have had the surprise of their lives. It shows how desperate they are to get to Britain," onlooker Simon Bridger, 36, of West Malling, Kent, told The Sun on Wednesday.
The people were in the truck for about 10 minutes before French police came.
On Wednesday, Nissan joined other bears at the zoo and is "absolutely fine," according to the spokesman of the UK park, Sky News reported.