Show me your ID: Russian Sukhoi Su-30 gets near US jet over Syria for identification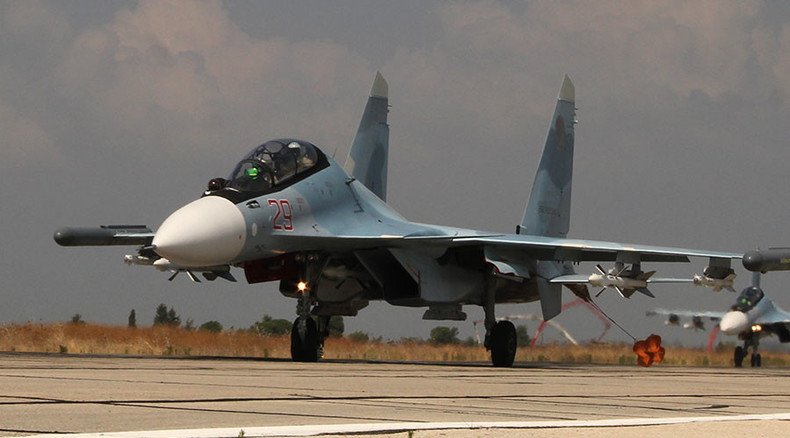 Russia's Defense Ministry says a Sukhoi Su-30 fighter jet providing air escort for assault groups in Syria had to approach a US plane to establish visual contact with it. The incident on October 10 was not aimed at scaring off the US aircraft.
Moscow sees no reason why the US Air Force should express serious concern over the incident, the ministry spokesman Major General Igor Konashenkov said on Wednesday.
He said Russian warplanes have all legal grounds to operate in Syrian airspace, since there was an official request by the Syrian government and all Russian Air Force flights over the country are coordinated with the authorities.
The general said that on October 10 a Su-30SM fighter jet securing airspace in the zone of operations against Islamic State (IS, formerly ISIS) in Aleppo province detected radiation emitted from an unidentified aircraft and approached it to identify the bogie.
A Russian pilot estimated the distance between the aircraft as 2-3km.
After establishing visual contact with the US aircraft, the Su-30SM rejoined the task force group to continue the mission.
"This is not the first incident of its kind. Our pilots quite often maintain visual contact with the US aircraft, and also UAVs, including assault ones, in Syrian airspace," Konashenkov said.
LISTEN MORE:
You can share this story on social media: