'First burial mound of New Stone Age' people unearthed in Siberia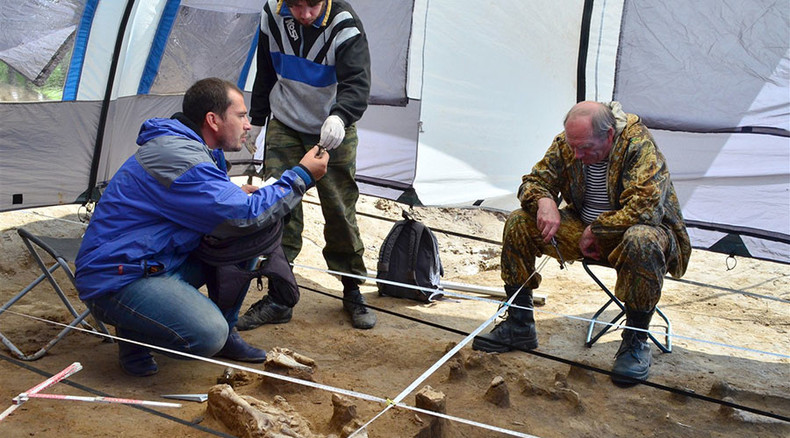 A burial mound of the New Stone Age people has been unearthed by archaeologists in Siberia. The unique discovery could reshape ideas about early humans. It was previously thought that such burial sites emerge much later.
The discovery is said to be a testimony to the fundamental change in the consciousness of early humans and their perception of the world, Professor Vladimir Bobrov told TASS.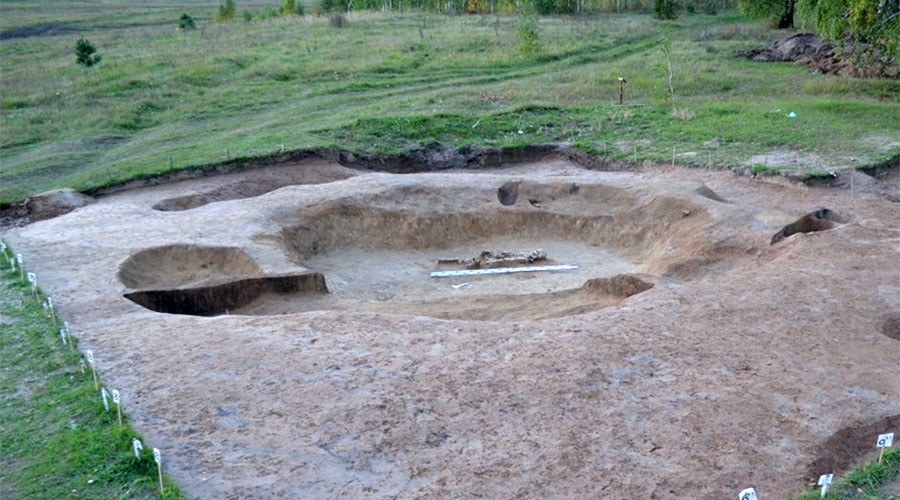 "It means there had been major changes in the socio-economic structure of the society. It is safe to assume that the process of destruction of collectivism, on which early tribal societies were based, began in Neolithic times. For the most part, the events that took place in the area that we now call Western Siberia were much more interesting and thought-provoking than previously thought," he stated.
READ MORE: Stonehenge on Mars? UFO hunter spots strange rock formation on red planet
Bobrov noted that the discovery is "the first of its kind."
"The burial mound that we have found most probably dates back to the Late Stone Age, 5-4 millennia BC. It was previously thought that burial mounds appear at the end of the fourth to the beginning of the third millennium," Bobrov added.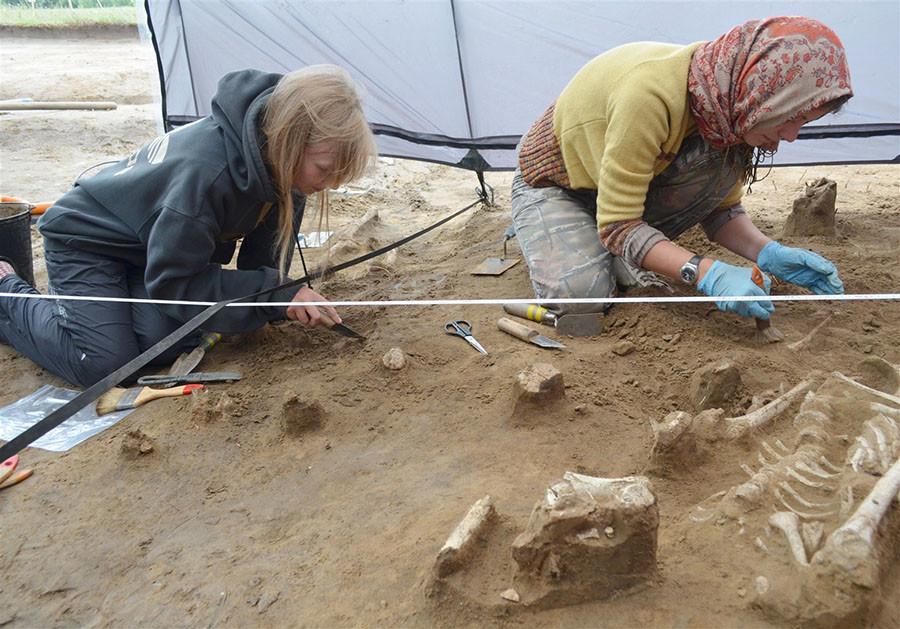 Theories suggesting that the mounds had emerged earlier than ancient man had learned to make metal tools have been circulating for quite a while.
"Archaeologists were aware of the burial mounds, located above the more recent burials, but all attempts to discover the Stone Age mound per se have failed them until recently," Bobrov explained.
During the latest round of excavations in Vengerovsky District of Novosibirsk Oblast, archeologists unearthed a mound with nine people, women and children among them.
"In the lower layer, they discovered a man with a stone ax and a horn tipped arrow. It is a fair assumption to say, as this fact proves, that the burial mounds emerged much earlier than the Bronze Age, in Neolithic times," the press service of the Kemerovo State University (whose scientists and students made the discovery) stated.
Archaeologists have also found ancient dwellings of the Stone Age people near the mound. Scientists are currently trying to figure out the precise dating of the graves.