Stealth squared: PAK-FA's new angular missiles' images pop up online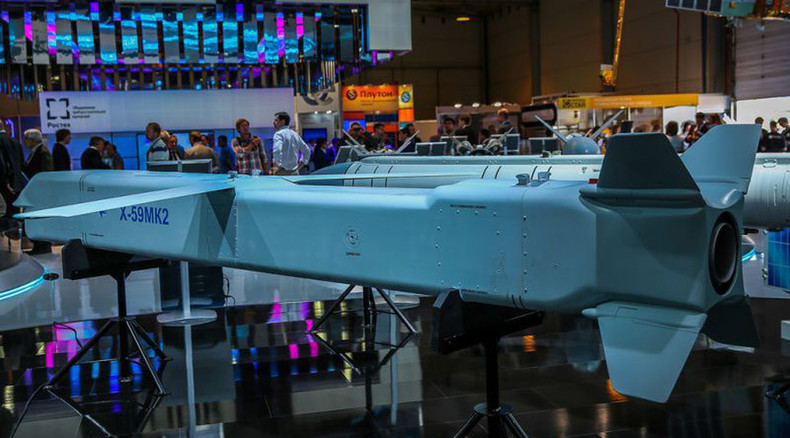 Special stealth versions of existing cruise missiles designed specifically for deployment from inner weapon bays of the 5G PAK-FA stealth fighter jet have appeared on the internet following the MAKS-2015 international air show.
Developed by the Raduga (Rainbow) State Engineering Development Laboratory, an integral part of Russia's Tactical Missile Munitions Corporation, these unusual-looking square section air-to-surface and antiradar cruise missiles are specifically designated for the PAK-FA 5G fighter jet and possibly for the future long-distance PAK-DA bomber. The images were posted online by sdelanounas.ru website.
The KH-59МК2 cruise missile and KH-58USHKA anti-radar missile are compact versions of existing missiles, redesigned and deeply modernized to satisfy the needs of next-generation stealth aircraft.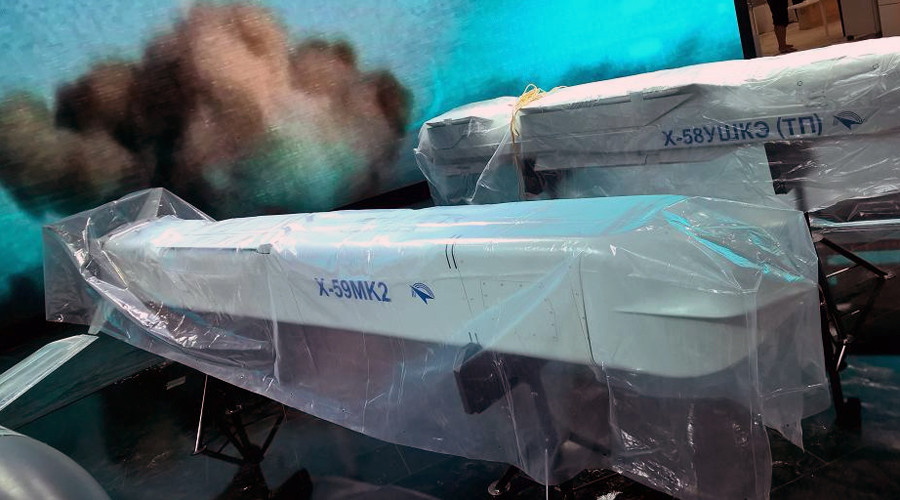 The KH-59МК2 measures 0.4 meters by 0.4 meters in section and is only 4.2 meters long. When mounted into an inside weapon bay of a PAK-FA, it will not interfere with an aircraft's stealth capabilities.
Yet this 770kg missile is also designed using stealth technology. It can be launched from any altitude from 200 meters to 11km, delivering its 310kg warhead to a target at a speed of up to 1,000kph.
For large-area targets, the KH-59МК2 missile has a cluster-munitions dispenser type of warhead.
Unlike its predecessor KH-59, which had its engine positioned under the missile's body, thus making it possible to mount under the wing of the aircraft only, the new missiles have their engines hidden within the main body of the projectile.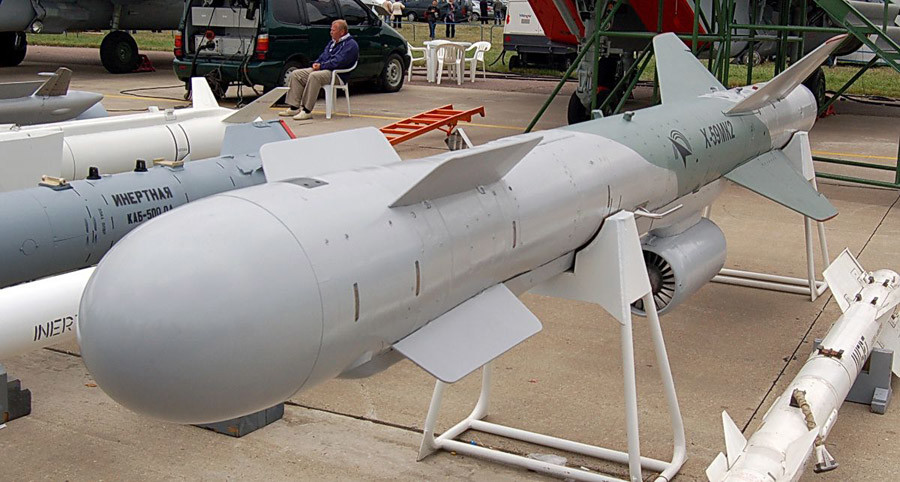 With a miss distance of a mere 3 meters, the missile promises to hit the bull's eye.
The range of the export version, allegedly being presented for the Indian version of PAK-FA, the FGFA aircraft, is limited to 290km, while the range of the home version remains a secret and could be much longer.
The new missiles can also be mounted on all new types of Russian tactical aircraft, such as the Sukhoi Su-30 fighter jet, the Su-34 bomber, the Su-35 super-maneuverable multirole fighter and the Mikoyan MiG-29K carrier-based multirole fighter.