Russia gets 20 Vaticans bigger: Nine islands&islets added to the map thanks to global warming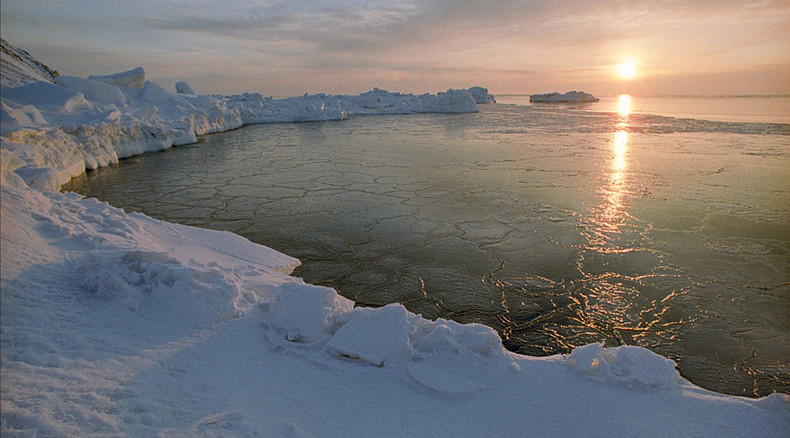 As if Russia weren't already the biggest country in the world, it now appears to have added some land. No, no referendum has been held this time – a Russian Arctic naval expedition has discovered nine new (uninhabited) islands and islets.
A total of some 10 square kilometers has been added. That's five Monacos or 20 Vaticans.
The biggest island discovered is 2 kilometers in length and 600 meters across – 26 times bigger than the latest island found in the Arctic, a Russian Northern Fleet official said, according to TASS news agency.
Altogether, the 41-day scientific naval expedition discovered nine islands and islets, five straits, seven capes and four harbors. The ships Senezh and Plashkout covered about 10,000 kilometers.
It became possible to discover new geographical territories in the well-explored Franz Josef Land and Novaya Zemlya archipelagos due to the warming of the Arctic, which is causing the ice to melt. Many glaciers are retreating, revealing new islands which were earlier hidden. Glaciers have retreated on average by 2-5 kilometers since 1952, scientists say.
The melting ice also influences Arctic wildlife, such as at Arthur Island, where the expedition failed to land because of the large number of polar beers and walruses on it.
"There were no animals here in 2013," the expedition commander, Sergey Starotitorov, said at a news conference Monday. The scientists believe animals are populating new areas because of the retreat of glaciers.
The scientists, however, do not believe that the melting ice as well as Arctic warming, is a permanent process.
"We cannot deny the fact that now we are witnessing a climate warming as well as shrinking ice cover in the Arctic seas," said Igor Naumov, head of the Northern Fleet's hydrographical service.
"But time will show what comes next – the process may reverse. I do not share the opinion that the ice cover will not come back," he added.