Plane crash-lands in Somalia after failing to land at capital's airport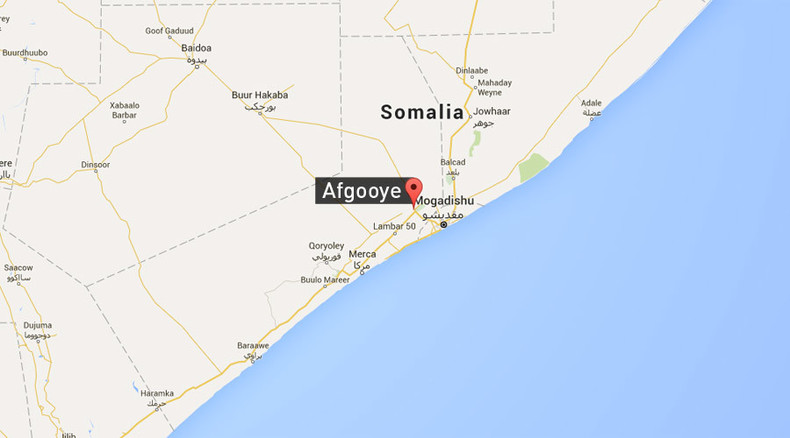 A cargo plane has crash-landed near the Somali town of Afgooye after failing to land at Mogadishu airport, according to local police. While the six crew members were reported mostly safe, one or two of them sustained injuries, according to conflicting reports.
Government officials told AFP on Monday that the crew made it back safely because of a landing in the vicinity of the airport, which was controlled by the Somali government. However, the officials reported that two people received light injuries.
A military cargo plane with six people on board hit the ground some 25 kilometers west of the capital, after making several attempts at landing at the capital's airport. All of them failed due to a gear problem, a senior police commissioner told local news portal Goobjoog News.
"I can confirm to you that all the crew members are safe except one who was injured and has since been taken to hospital," said Abdullahi Mohamed, adding that all of the crew had been Egyptian nationals.
The Airbus 380 had been transporting a shipment to the troops of the African Union Mission to Somalia (AMISOM), according to police.
The UN peace support operation in Somalia, AMISOM, was created back in 2007 to support Somalia National Defence and Public Safety Institutions in their fight against the al-Shabaab terrorist group.
Conflicting reports about the people who had been on board rapidly emerged on social media, but found no official confirmation. "Politicians, including a former prime minister" and "Somali pilgrims from Saudi Arabia" were both cited as possible occupants of the plane.
There has also been some speculations as to the reason behind the crash, with locals saying that it was the "dark runway" of Aden Adde International Airport which had been to blame.
You can share this story on social media: