5.4 earthquake hits 150km from New Zealand's capital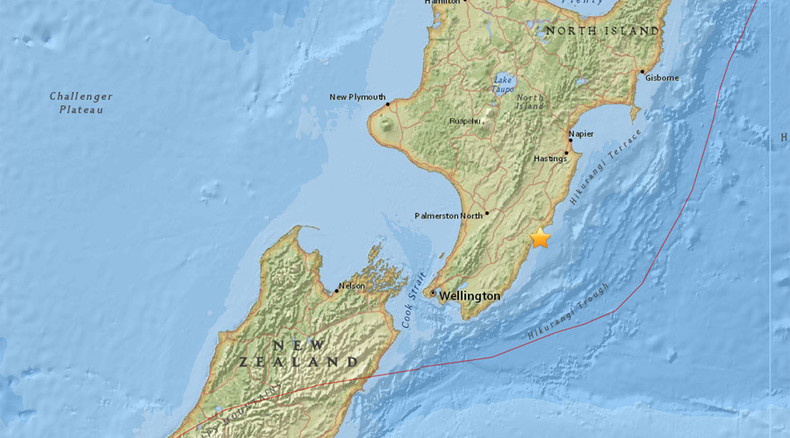 A 5.4-magnitude earthquake has shaken the area near Castlepoint, North Island, New Zealand, US Geological Survey has reported. The epicenter is about 155 kilometers from the country's capital Wellington.
Conflicting reports by local sources put the magnitude at 5.8.
The depth of the tremor is estimated by the USGS and New Zealand's Geonet at 21.4 and 24.5 meters, respectively.
New Zealand is known to be prone to earthquakes: the latest big one rocked the country's city of Christchurch and its surroundings back in 2011.
185 people from 20 countries died in the deadly quake, and 6,500 people were injured.
The Ministry of Civil Defence and Emergency Management has issued an earthquake advisory, but said there was no tsunami threat.
The tremor was felt across the North Island and in the north of the South Island, with many residents taking to Twitter.
Local resident Andrew Reitemeyer, from Pongaroa, told the New Zealand Herald that it was the strongest earthquake he'd felt in the two years he's lived in the town.
You can share this story on social media: