New shooting threat on 4chan sends Australian university campus on high alert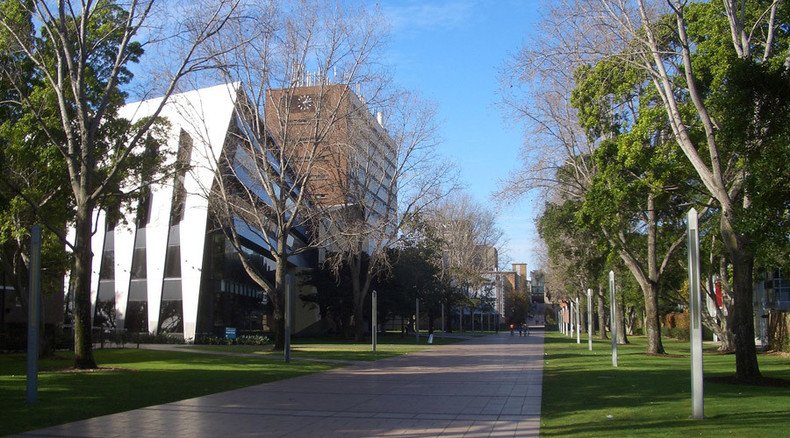 The University of New South Wales (NSW) in Sydney warned that police are responding to a shooting threat published on the popular 4chan image board. The warning is similar to the one posted before the recent mass shooting in the state of Oregon in the US.
"We are treating this incident seriously and have been liaising with the NSW Police through the anti-terrorism and security group and Local Area Command," said a university statement posted on Facebook.
Reports on social media say there is heavy police presence at the university's Kensington campus, and even a police helicopter has been deployed.
The statement described the threat as general and not directed towards any particular group within the university.
The post was discovered on 4chan, an image-based bulletin board where users can post anonymously.
The poster said: "I finally managed to get a handgun. Australians, if you study at UNSW don't go in tomorrow."
Officers have been dispatched to the campus to investigate. "Police are working with the university regarding this matter, and will be at the facility throughout the day," the statement said.
Buildings on the University of New South Wales' Sydney campus are still accessible for now and will remain so until more information comes to light, according to local media.
READ MORE: 10 people killed in #UCCShooting, many injured
Authorities fear a possible Oregon shooting copycat as the threatening post is very similar to the one believed to have been posted by Christopher Harper-Mercer just before he shot nine people dead at Umpqua Community College in Oregon on October 1, and then killed himself during confrontation with police.
Officer's response to my question on whether I should leave campus or not "If you see someone pull a gun, run" SOLID #unsw#unswgunthreat

— Wandering (@ProjectEby) October 12, 2015
Online threats against university campuses have surged on a global scale following the recent violence in Oregon. Sweden's Lund University canceled classes scheduled for Monday afternoon, October 12 after a "serious" online threat was discovered on Sunday afternoon.
University administrators said that an anonymous "threat on Sunday leveled against the university and its students" was found in a campus app and police considered it "very serious."
The online threat reportedly made references to the Oregon shooting, according to Swedish news outlet Sydsvenskan. Police are still investigating.
Realised I still have to makeup my lab quiz that I'm missing. Hope enough people didn't turn up that they cancel it. Please & thank u #unsw

— Eesha (@Eesydney) October 12, 2015
Australia had already been on heightened alert, as just over a week ago police employee and IT worker Curtis Cheng was shot to death by a lone gunman, identified as 15-year-old Farhad Jabar at NSW Parramatta police headquarters. The gunman had reportedly been radicalized by Islamic extremists over the last few months.
You can share this story on social media: