'TV reporter' flies into rage, delivers 'f***ing news' uncensored (VIDEO)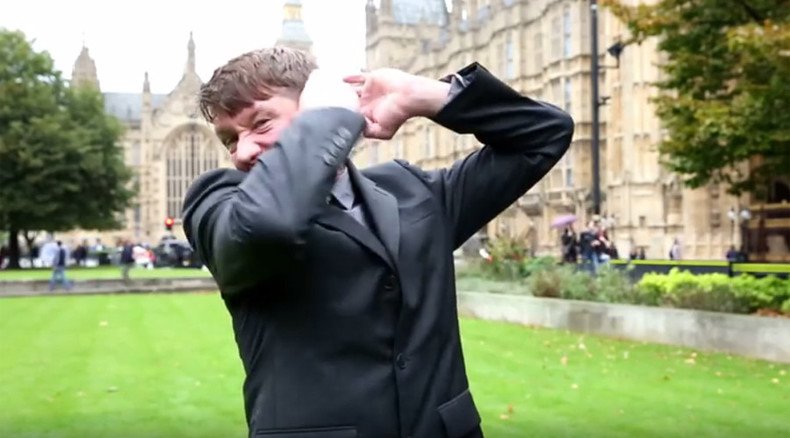 Speaking your mind on air can be dangerous. But one news reporter appeared to get so fed up with the official stance of the news media that he completely flew off the handle and delivered the "f***ing news" raw and uncensored. His alternative report went viral, with fans asking for more.
(Warning: The video contains strong language)
The video first shows the apparent TV reporter, captioned as "Jonathan Pie," getting angry after producers tell him to keep delivering the news standing in front of the Palace of Westminster, while it's getting cold and rainy in London. When the man, looking visibly tired and exhausted, wonders whether he could possibly make a similar report from the studio, he is told to do the "f***ing news" without asking silly questions.
That's when Pie loses control and decides to speak from his heart, the footage shows.
His impromptu report has apparently won him an army of supporters.
READ MORE: Huh? Ig Nobel prizes go to un-boiled eggs, bee-stung penises & dinosaur-tailed chickens

"It would be SO nice IF TV reporters & journalists did this for real every day: told the truth, [spoke from] their hearts. It could even make me watch TV again," Jan Irhøj wrote on Facebook.
"Stellar!" Tony Medici commented.
"Someone's just lost his job!" Suzanne Rogers said.

Few people have caught on the fact that "Jonathan Pie" is actually a spoof reporter. Even though his report was staged, many said they wished the real news was "really like this."
You can share this story on social media: