World's worst driver? 3 accidents in 40 seconds… in parking lot (VIDEO)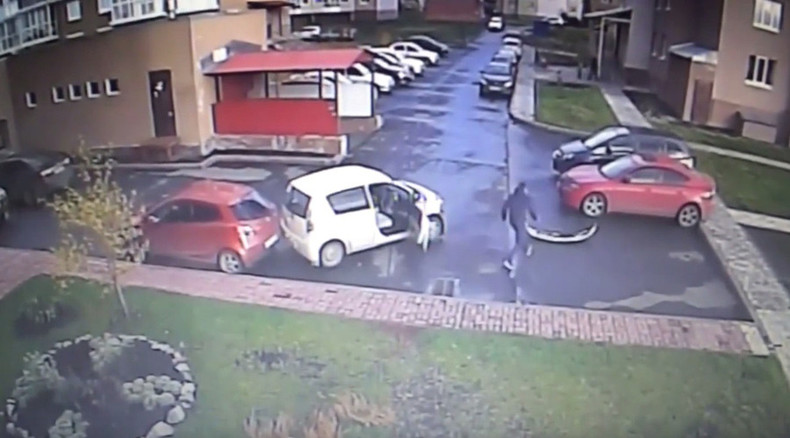 A Siberian driver in Kemerovo, Russia has given a master class in bad driving, hitting three cars while maneuvering in a parking lot in a residential courtyard.
A video posted on YouTube shows three men (no female drivers among them!) standing by a small car in the courtyard of a residential complex. Several cars are carefully parked in the area, with no vehicle obstructing road.
The men are then seen getting into the car, which remains parked for about a minute – nothing foreboding the catastrophe to come.
When the car eventually begins to move, it first drives forward instead of backwards, slightly nicking the curb. It then launches into a sharp reverse, and grazes the car parked parallel to it – the empty vehicle shakes and the offender's front bumper falls off!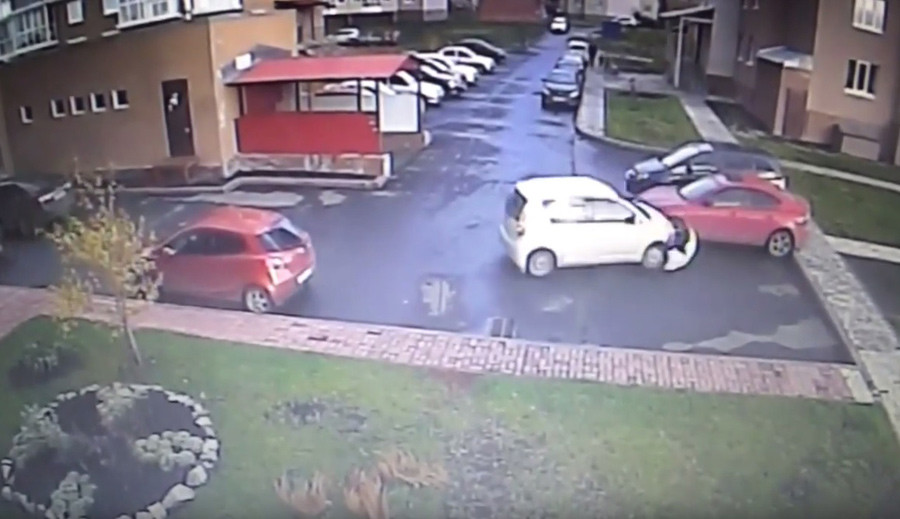 In what looks like an attempt to prevent yet another collision, man jumps out and rushes to the back of the car, which is still moving backwards at an angle directly towards yet another parked vehicle. The attempt fails, however, as the car careens backwards into the second car. At this point, the man runs and grabs his detached bumper, which he then sticks into his car through the front door.
He then jumps in and backs into the second victim yet again, before moving forward... with the bumper still sticking out of his open front door.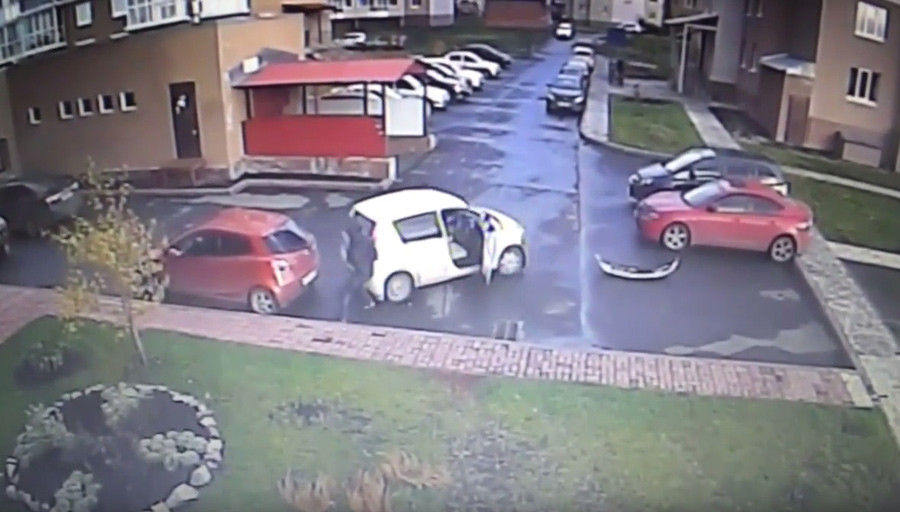 The trio in the car tries to flee the scene, as a couple of stunned onlookers are already seen dashing towards them. Unfortunately, their escape goes awry as a car parked on the right side of the road is hit with the open door of their moving vehicle – striking the final blow. The culprits take this new development in stride, however, and the car disappears from the crime scene, with the bumper still protruding from it.
READ MORE: "Only in LA": Driver filmed reversing for miles on busy road
In the comments, the driver's "dumb" actions are questioned by some viewers, with some even suggesting that such a sequence of mishaps in a parking lot where "a truck could easily fit" could not be for real and must have been "staged." Another viewer then shared a picture of the car allegedly damaged in the accident that had been posted on a local forum.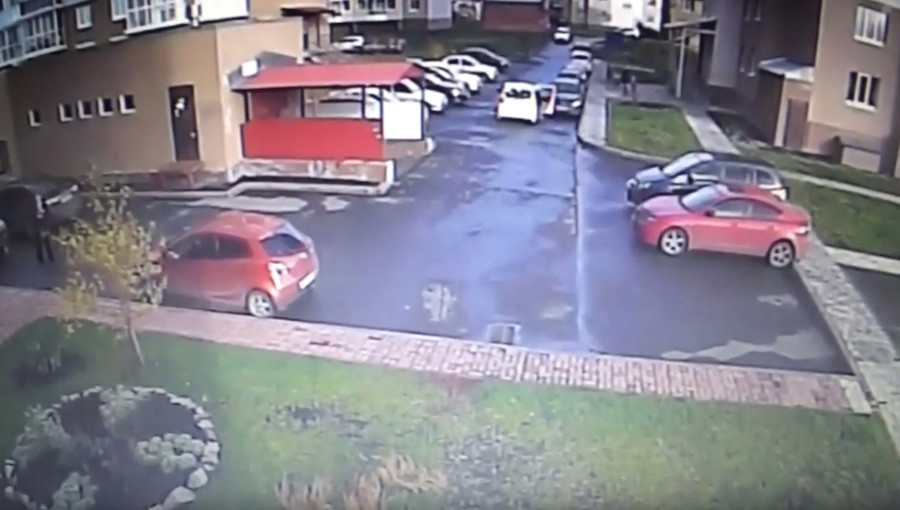 Fleeing the scene of a road accident in Russia is punishable by arrest and revocation of driver's license – "if he does have a license," viewers noted.
"A bear can ride a unicycle at a circus, and look at this," one commentator said.
"Heaven born driver," grumbled another.