1,453 people died in Mecca's Hajj stampede – media toll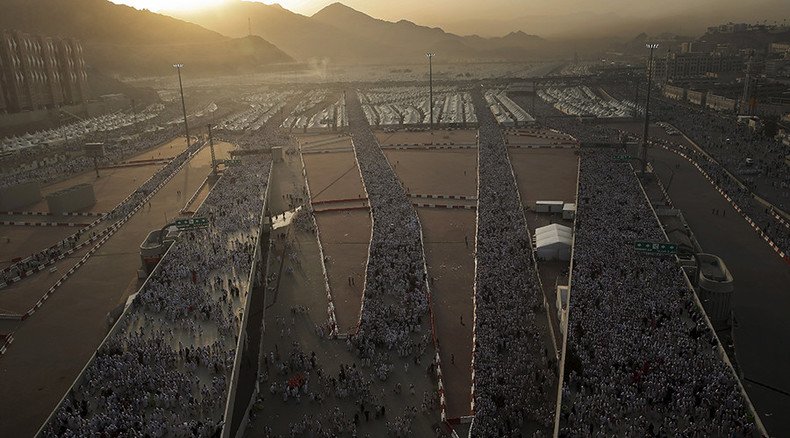 Mecca's Hajj stampede death toll has surpassed 1,450 people, AP reported, citing the sum-up of official figures from 19 of the nations affected. The tally, reported by Saudi Arabia as 769, makes it the deadliest-ever incident during the annual pilgrimage.
READ MORE: Senior British Muslim calls for Hajj deaths probe
Hundreds of people are still presumed missing weeks after the deadly September 24 stampede, but the number of victims has been steadily growing with the release of new statements by countries whose citizens were killed.

The new death toll collected by AP, which is based on such official publications, is nearly double Riyadh's latest figures.
Iran, which has blamed the Saudis for the stampede, has announced that 465 of its citizens died near Mina outside the holy city of Mecca. This figure also includes those unaccounted for, as Tehran does not hope to find them alive.

On Wednesday, the Iranian supreme leader, Ayatollah Khamenei, threatened Saudi Arabia with "harsh" measures if it fails to repatriate the bodies of Iranian pilgrims as soon as possible.

"The Islamic Republic of Iran has so far showed self-restraint, observed Islamic decency and brotherly respect in the Islamic world," Ayatollah Khamenei said in a statement aired on Iranian state television. "But they should know that Iran's hand is superior to many others and has more capabilities."
READ MORE: Iran's Supreme Leader demands apology from Saudi Arabia over deadly Mecca crush
Egypt follows Iran with the second-highest death toll, which the country has put at 148 people, according to AP. There were also 120 Indonesians among those killed, the third highest death toll.

Overall, more than 20 countries from across Africa, Asia and the Middle East have reported having citizens killed and missing.
Iran: 465 killed
Egypt: 148 killed
Indonesia: 120 killed
India: 101 killed
Nigeria: 99 killed
Pakistan: 93 killed
Mali: 70 killed
Bangladesh: 63 killed
Senegal: 54 killed
Benin: 51 killed

Cameroon: 42 killed
Ethiopia: 31 killed
Sudan: 30 killed
Morocco: 27 killed
Algeria: 25 killed
Ghana: 12 killed
Chad: 11 killed
Kenya: 8 killed
Turkey: 3 killed
The deadly stampede occurred on September 24 near an exit from a monorail train station that was close to the tent camps accommodating thousands of pilgrims who had come for the five-day celebration of Islam's second-biggest holiday, Eid Al-Ahda.

If AP's tally is accurate, it would make this year's stampede the deadliest-ever Hajj incident. The previous anti-record dates back to 1990, when 1,426 people were killed in a stampede inside a pedestrian tunnel leading out of Mecca towards Mina.
You can share this story on social media: