UN approves EU plan to use military force against migrant traffickers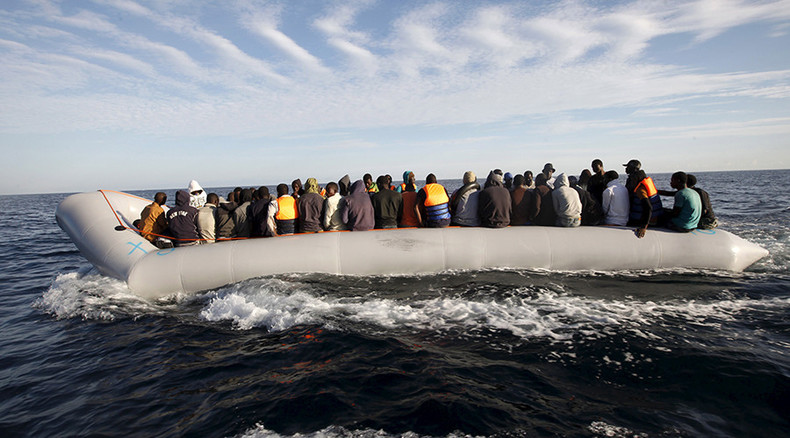 After months of tortuous negotiations, 14 members of the United Nations Security Council voted to approve a new anti-trafficking resolution that will allow the EU to capture the vessels of people-smugglers in the Mediterranean. Only Venezuela abstained.
"Action against smugglers on the high sea won't solve this crisis alone, but it will send a message that people cannot profit from this evil trade with impunity. It will save lives," said British Ambassador to the UN's Matthew Rycroft.
More than 2,600 people have died crossing the Mediterranean from North Africa so far this year, with over 550,000 reaching European shores alive, according to the International Organization for Migration.
The resolution will be valid for one year and allow EU navies to search and seize vessels, while picking up any migrants, who "should be treated with humanity and dignity," before being transported to Europe, where they can apply for asylum. The use of force was authorized under Chapter 7 of the UN charter.
Russia had been reluctant to accede to this part of the text, mentioning that a relatively innocuous 2011 resolution on Libya had resulted in Western powers launching a full-scale military campaign.
"Any expansive interpretation of the resolution is unacceptable," insisted Russia's Deputy UN Ambassador, Evgeny Zagainov.
"Any action will be proportional in keeping with the limits authorized by this resolution and used solely against the smugglers and empty boats," promised Rycroft.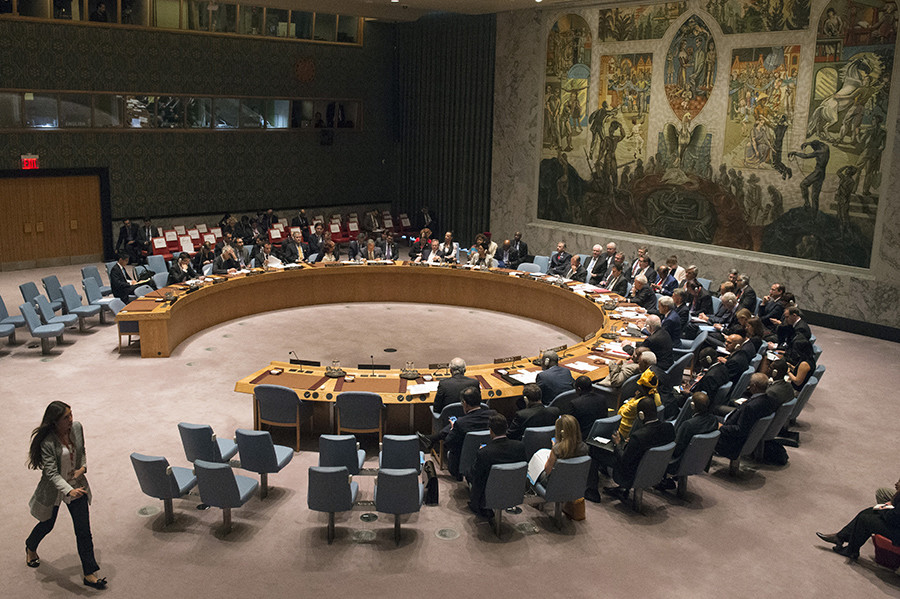 A proposed draft of the document was being discussed as far back as last spring, with European countries demanding the right to operate within Libya's territorial waters and promptly destroy any smuggling vessels.
However Libya, embroiled in the throes of a civil war, was reluctant to grant permission. There were also objections from other African states, including Chad, Angola and Nigeria, which have now acquiesced and voted for the resolution.
The final document has been watered down, granting no access to Libyan territorial waters or rights to destroy vessels without "due consideration of the interests of any third parties who have acted in good faith."
Experts have widely stated fears that the resolution will prove ineffective in its current form, predicting that traffickers, who are paid upwards of $1,000 for each passenger, will simply dump migrants on the edge of Libya's territorial waters before returning to safety, as they already do, while European vessels will be left to ferry the refugees to Europe.
For others, the resolution is simply wrong-headed.
Venezuela, echoing most human rights groups, has accused the authors of the resolution of tackling the problem in an "erroneous fashion" by focusing on military, rather than humanitarian, solutions to the crisis. It has called for Europe to deal with the hardship and instability that is driving the flows of asylum seekers from Africa, and to provide a better reception for them in the EU.
"It's not by raising walls or taking military action that this serious problem can be resolved," said Ambassador Rafael Ramirez.
LISTEN MORE: