First snow blankets Moscow (PHOTO)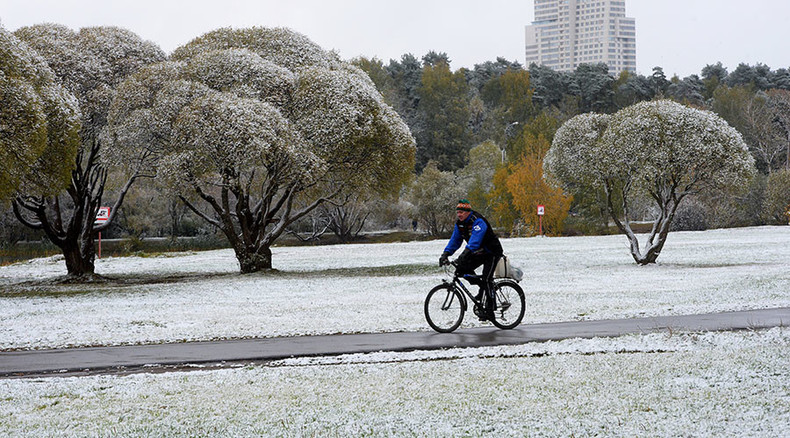 #Moscowsnow was the hashtag of the day for many social media users in Moscow as this autumn's first snow blanketed the city and whipped up a flurry of scenic photographs posted online.
With the temperature at 0 Celcius, winter looks as though it can't quite decide whether to leave and then come back again abruptly, as things usually happen in the Russian capital.
Things took off on the evening of October 7.
But it was toward 6:00 on the morning of the 9th, when Muscovites started waking up for their Friday at the office that it became apparent one needed a bigger hat.
It was bad timing for the Moscow mayor to sanction new construction works across the capital at the end of summer. A barrage swearing could be heard as driveways in front of apartment blocks were raised and people were getting black slush all over their shoes and clothes.
As of the 9th, weather forecasts give confusing indications. Although by the afternoon things were looking as white as December, it appears the temperature could rise a couple of notches in the next 24 hours. This means white and black slush would combine to form everyone's favorite brown kind, which is the bane of Moscow's existence until about April in the next year.
The forecast also indicates the Moscow region is at the tail end of an atmospheric cyclone, which is responsible for all the sleet.
The situation with the wet snow could last until Monday, with strong gusts of wind. But the bulk of the week's snow hit the capital Friday afternoon, leaving a lot of Muscovites stuck at the office, unwilling to budge.