Senior Iranian general killed by Islamic State in Syria - Tehran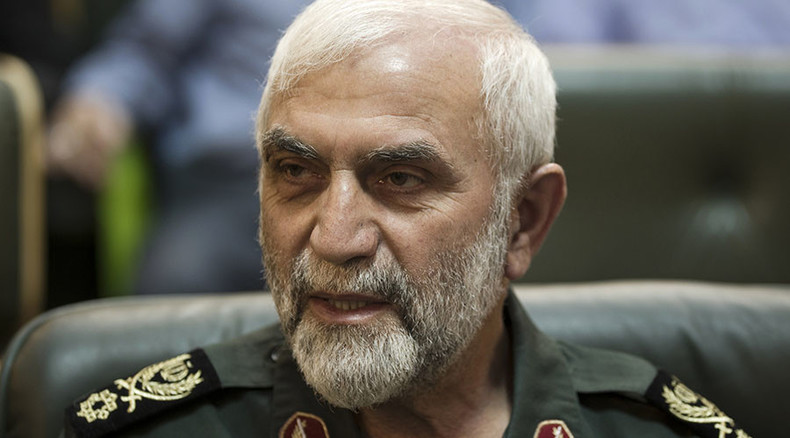 A general for Iran's Revolutionary Guards has been killed by ISIS in Syria, the guards said in a Friday statement. General Hossein Hamedani was reportedly advising President Bashar Assad's army on its fight against the militant group.
Hamedani's death was confirmed in a statement carried by Iranian media.
The guards said the general was killed by Islamic State (formerly ISIS/ISIL) "during an advisory mission" in the northern region of Aleppo.
Hamedani was reportedly overseeing the Quds Force, a special forces unit fighting rebels in Syria that has been declared a terrorist organization by the US.
The general, a veteran of the 1980-89 Iran-Iraq war, was made deputy chief commander of the Revolutionary Guards in 2005. He was known for leading a crackdown on protesters during 2009 demonstrations against the Iranian presidential results. He was previously the subject of international sanctions from several nations.
Iran is a staunch ally of Syrian President Bashar Assad, though it denies having any military forces in Syria. However, sources told Reuters last week that hundreds of troops have arrived since late September to take part in a major ground offensive planned in the country's west and northwest.
You can share this story on social media: