Alleged 'Russian cruise missile flyby' footage published by Kurds (VIDEO)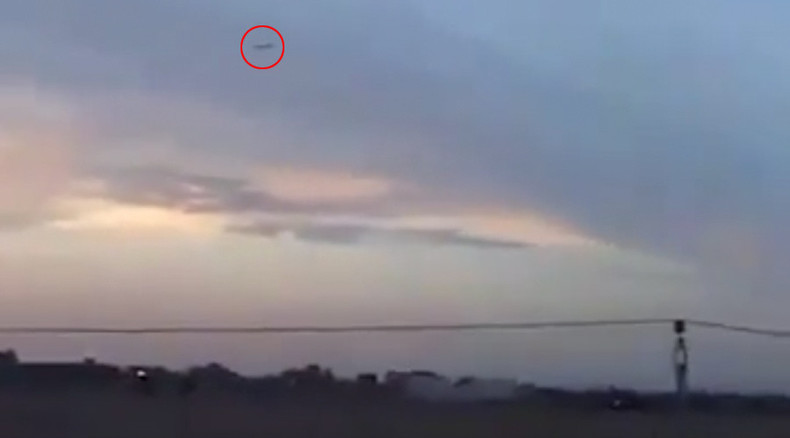 A video of what is claimed to be Russian cruise missiles flying by has been published by a social media account related to the Iraqi Kurd militia Peshmerga. Russia fired 26 missiles against ISIS targets in Syria from the Caspian Sea on Wednesday.
The clip allegedly shows two cruise missiles as they travel at low speed and altitude. It was not immediately clear exactly where the video was shot. The Russian military reported that the missiles traveled from the Caspian Sea over desolate parts of Iran and Iraq before reaching and successfully hitting their targets. Kurds live in both of these countries, as they do in Syria and Turkey.
The Russian missiles were launched at facilities of the terrorist group Islamic State (formerly ISIS/ISIL) after a week of a bombing campaign that Russia started after a request from the Syrian government. Russian warplanes are providing air support for the Syrian government troops fighting against terrorist forces.