ISIS currency mint found in Turkey, 6 arrested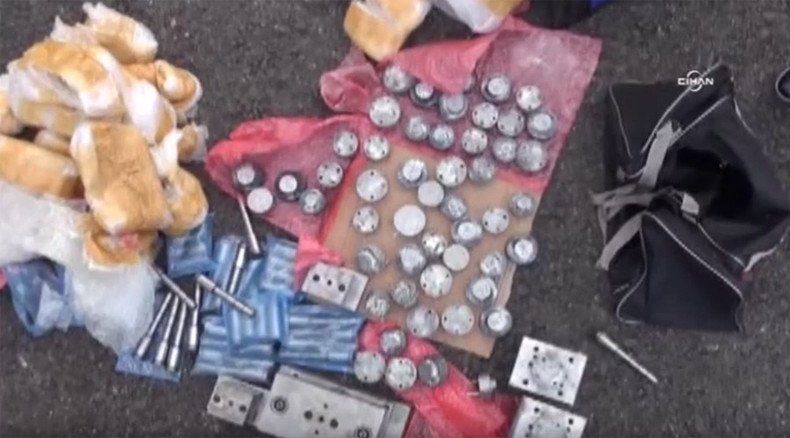 Six people linked to Islamic State have been arrested on charges of illegally minting coins in the Turkish province of Gaziantep, according to the local governor's office. It comes just one month after the group released a propaganda video showing off its currency.
The Gaziantep Police Department's counter-terrorism unit on Wednesday confiscated minted coins, 12 coining blocks, 56 coins in four sizes, and other materials used in the minting of coins, Turkish daily Milliyet reported Wednesday.
A video posted online reportedly shows the confiscated coins and equipment.
The Gaziantep Governor's Office said it had acted on a tipoff about members of Islamic State (formerly ISIS/ISIL) establishing a mint to coin its own money.
It comes just one month after ISIS released a propaganda video showing images allegedly showing the minting and circulation of the group's currency.
The video, narrated in English, said the gold dinar, silver dirham, and copper fulus coins would deal a blow to the US financial system.
The footage also featured images of the US Federal Reserve, former US President George W. Bush, the September 11 attacks on the World Trade Center, Osama bin Laden, Abu Bakr al-Baghdadi, and ISIS militants carrying the group's signature black flags.
The militant group is believed to be basing its currency on one used by the Caliphate of Uthman in 634 CE.
LISTEN MORE:
You can share this story on social media: