Neo, Batman & Buddha are all actually Putin: Crazy expos in Moscow & London (PHOTOS, VIDEO)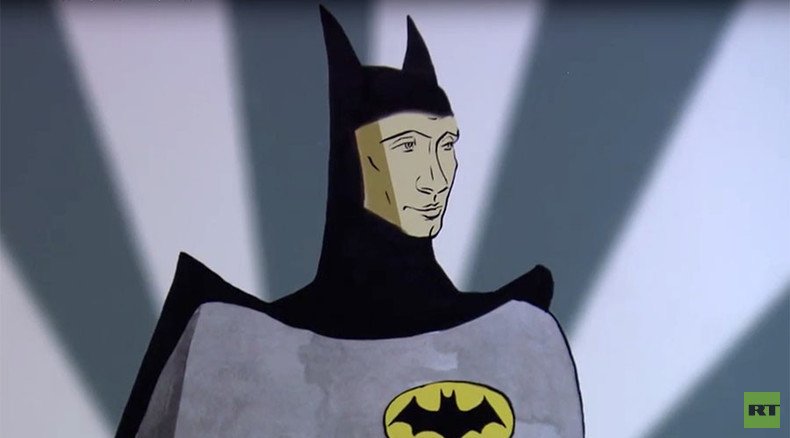 Putin is back! This time as Thor, Batman, Alexander the Great and Mahatma Gandhi, because he obviously can. The president's fans are running two exhibitions in Moscow and London where the Russian leader is being praised as a "hero of our time."
"Putin Universe" is basically everything it can be with such a name: all the aspects of the Russian president in pictures, pictures and pictures. And a few more pictures.
Disguised as Sherlock Holmes…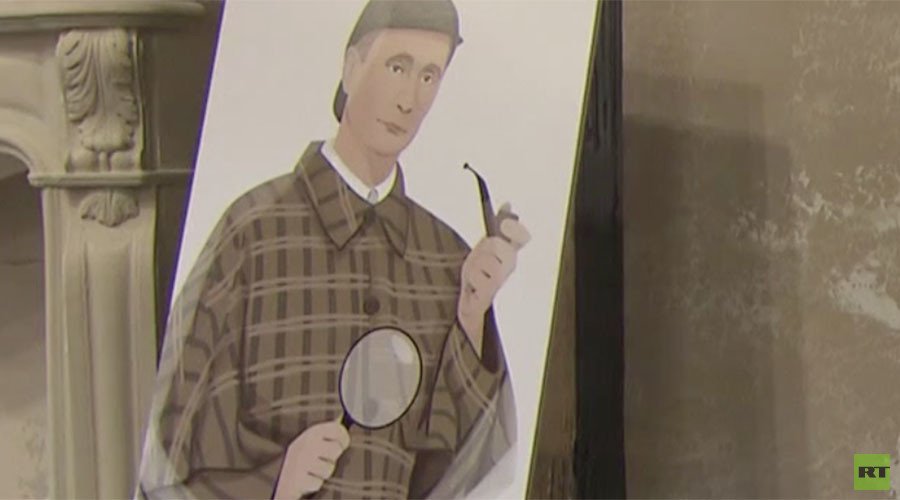 or with an extravagant Salvador Dali-style mustache…
Crowned with golden laurel leaves and put on a horse (probably) to the envy of the famous conqueror Alexander the Great…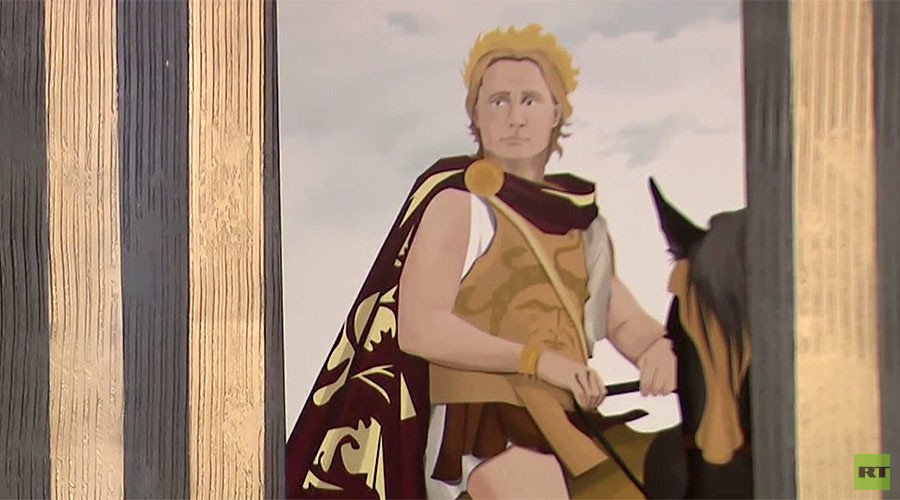 Neo from The Matrix series… (Though it's more like Agent Smith in daily life. Sorry, Hugo Weaving)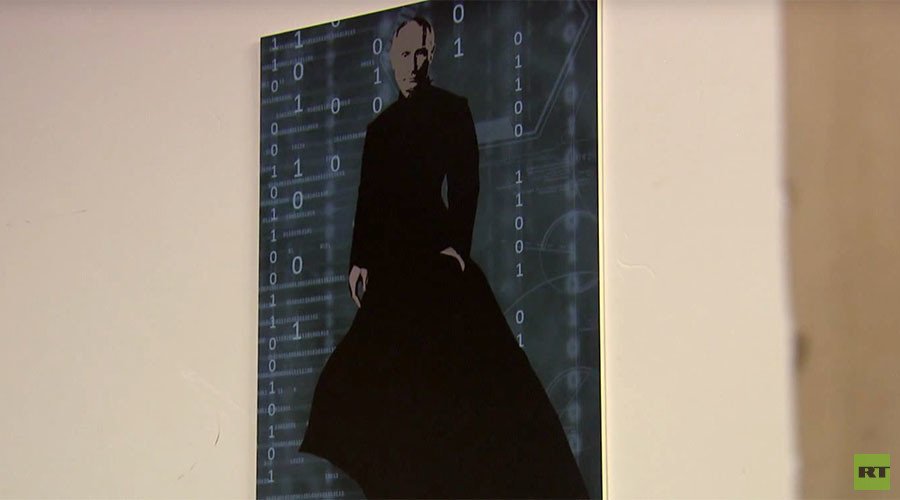 This one is particular cross-spiritual: Putin as Buddha in front of Christ the Savior Cathedral…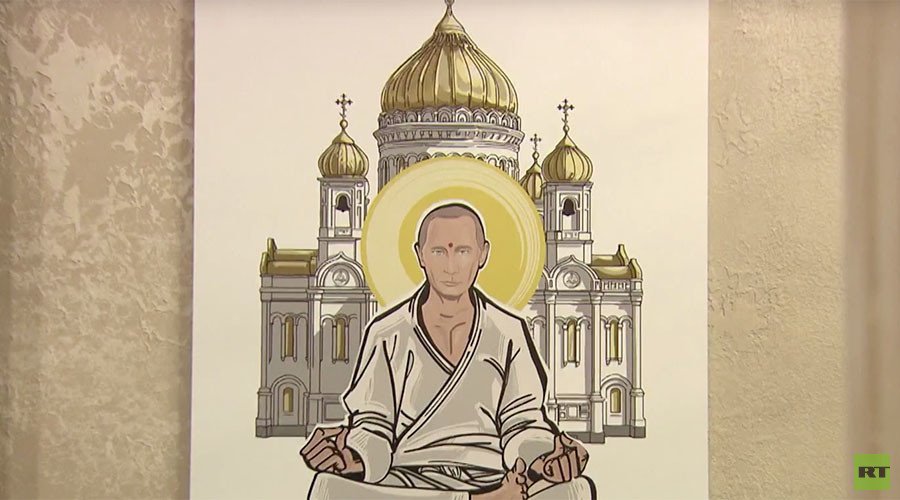 ...not to mention the Confucius-style Putin.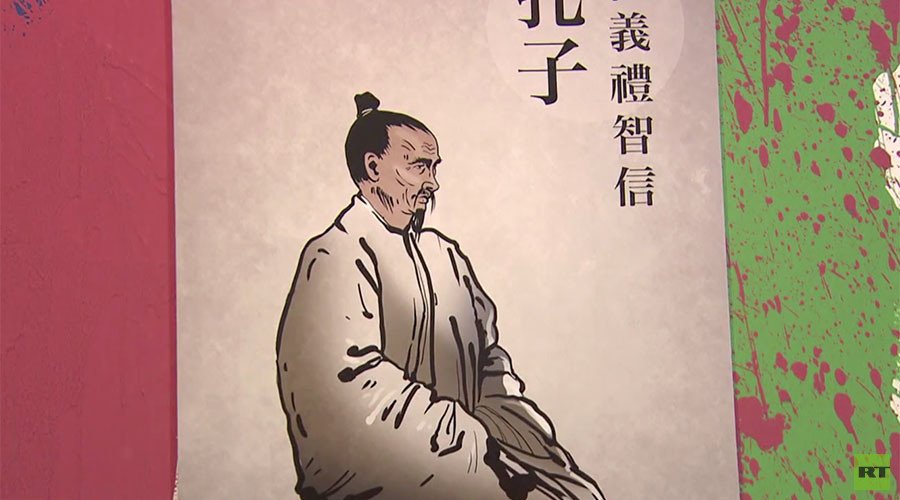 Putin was also sent into space, depicted as the pioneer cosmonaut Yuri Gagarin. Though the pose with the raised right arm perhaps evokes Superman instead.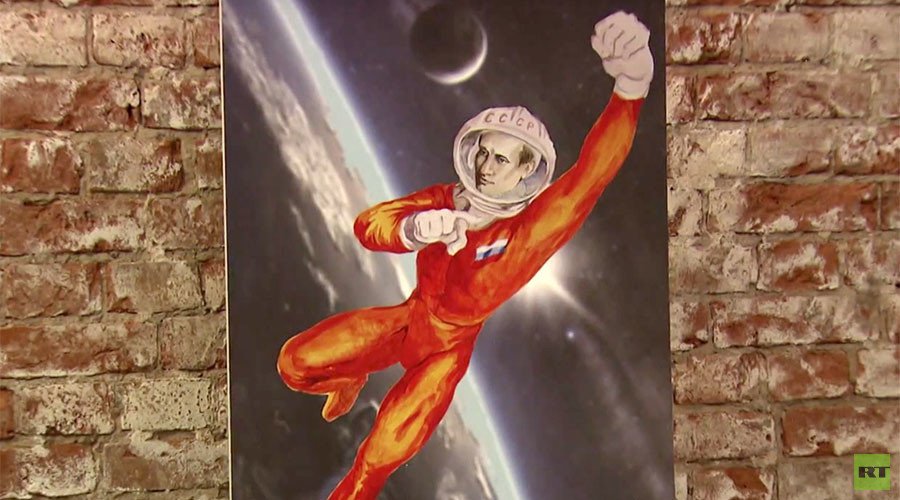 The picture of Putin as Martin Luther King talking in front of microphones may be hinting he also has a dream... to be Batman?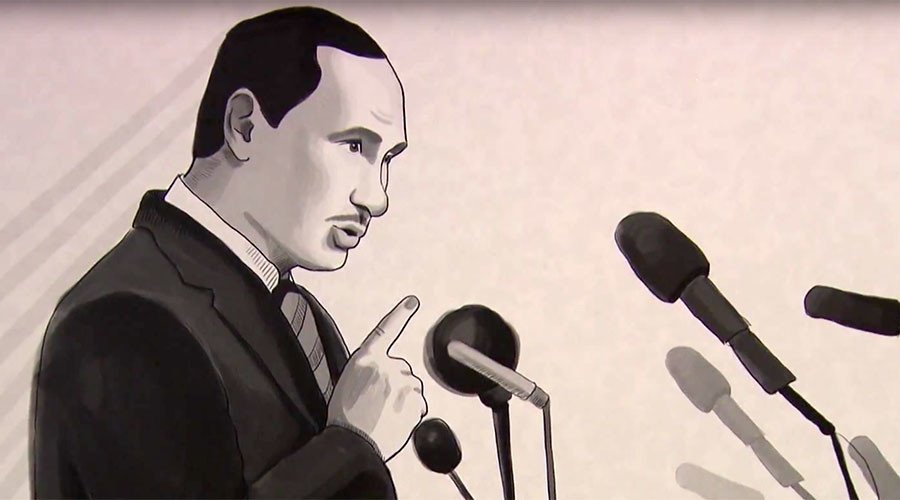 Or perhaps Thor. Or Hulk.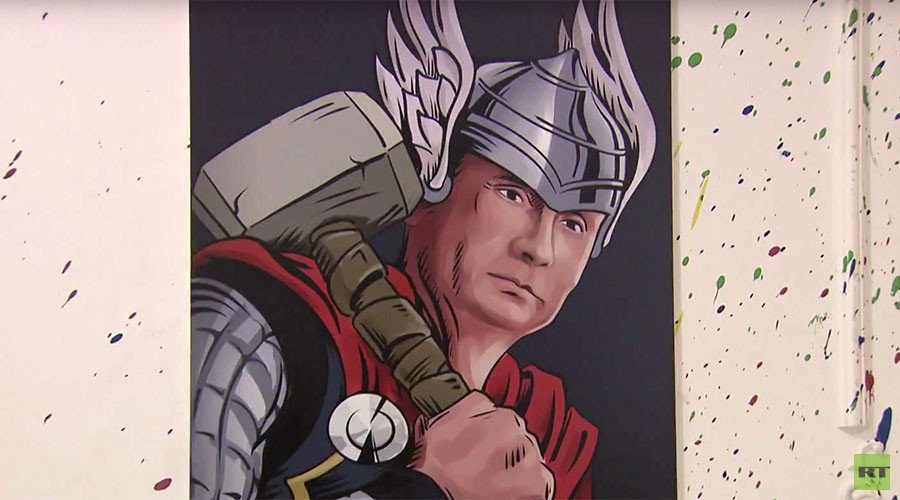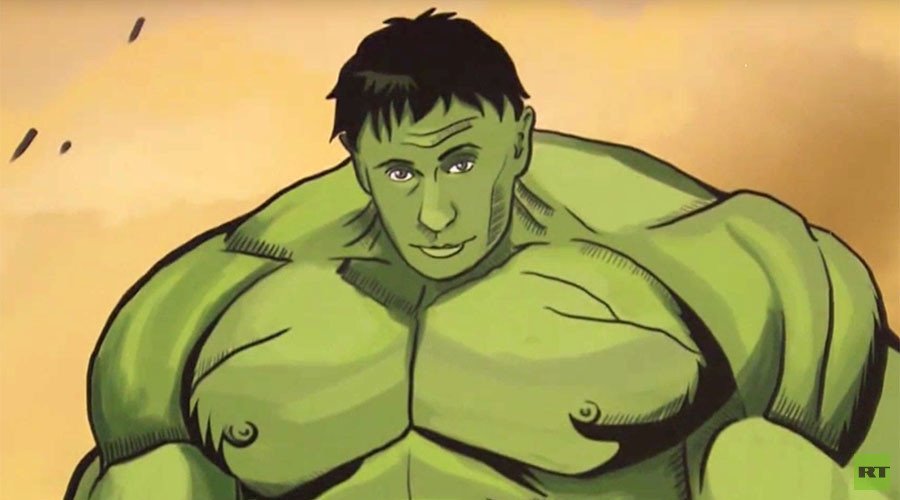 Anyway, Putin fans, this is quite an unorthodox way to say happy birthday!
You can share this story on social media: