Japanese worried about privacy as My Number ID program becomes law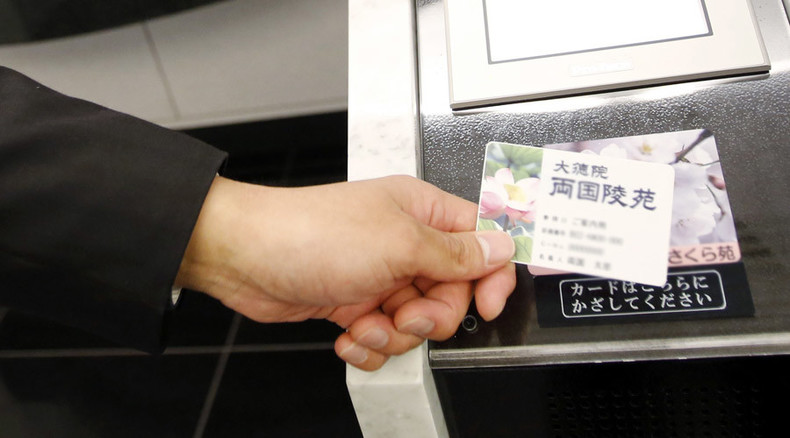 A controversial new Japanese personal identification system came into effect on Monday. My Number IDs will unite personal tax information, social security and disaster relief benefits, but critics worry about possible leaks and invasions of privacy.
The new legislation will see every Japanese citizen and foreign residents given a 12 digit number, which is expected to reach an estimated 55 million households. The aim is to make administration more efficient for services such as taxation and social welfare benefits, while also helping to cut down on tax evasion and benefit fraud.
However, the government eventually intends to extend the system to bank accounts in order to keep track of the assets people have for taxation purposes. This will at first be voluntary from 2018, although the government could make it mandatory by 2021.
Tokyo felt the need to introduce My Number IDs as unlike the US social security system, or Europe's national identification number, there is no equivalent in Japan. The scheme is expected to become operational from 2016, with Japanese citizens set to receive their number cards in October and November.
The new identification system has numerous critics, while demonstrators gathered in Tokyo's Shibuya district on Saturday to protest program, which they believe is an invasion of personal privacy.
Chanting "Stop My Number now!" and "No dangerous My Number card!" protesters called for postponement of the 12-digit number, with organizers estimating a turnout of around 400 people, the Japan Times reported.
Yasuhiko Tajima, a professor of media law at Sophia University, said the My Number scheme is "unconstitutional."
"It is very undemocratic of the government to pass an 'amendment' when the system itself hasn't begun yet," Tajima said.
Another demonstrator told the Japan Times he is worried the government is using the system to keep track of the public.
Protester Hitoshi Ogawa said he is concerned My Number might be abused by the government to collect the most sensitive details of citizens' lives, from health records to political ideology.
There are also worries about potential data leaks and these fears have been heightened following the revelations in June that Japan's pension system was hacked.
Japan Pension Service staff computers were improperly accessed by an external email virus, leading to the leak of some 1.25 million cases of personal data, pension boss Toichiro Mizushima said.