Israeli jets strike Gaza after rocket fire pinned on Hamas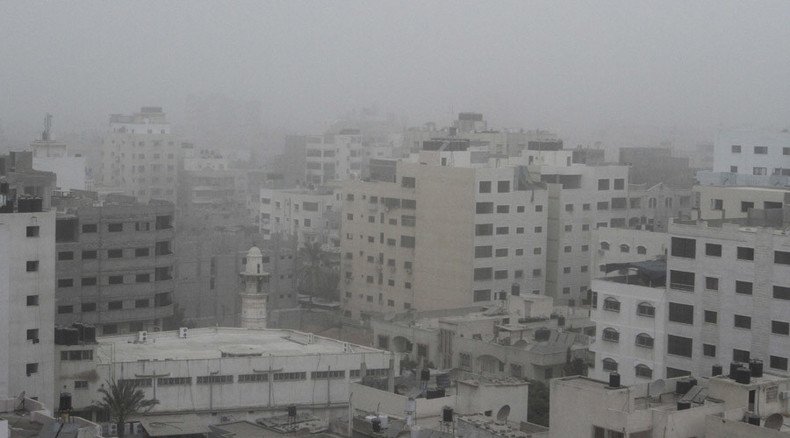 Israeli warplanes launched airstrikes on targets in Gaza overnight in retaliation to rocket fire directed at Israeli territory earlier in the day. Although an ISIS-affiliated group claimed responsibility for the attack, Israel holds Hamas responsible.
Witnesses reported at least four airstrikes in the Gaza strip early Monday, conducted by Israeli F-16 jets while drones were seen circling the airspace.
The strikes apparently targeted sites of the Palestinian Hamas organization's military wing, the al-Qassam Brigades. Reports suggested that the Abu Jarad training site and Bader camp in the central Gaza Strip were hit.
There were no immediate reports of casualties from the air raid.
On Sunday evening two rockets were fired from Gaza towards Israel, with one exploding on the Gazan side of the border. The second rocket exploded in an open area of the Eshkol Regional Council, causing no injuries or damages, local media reported. Both rockets were fired shortly after 11:00pm local time.
An Israeli Defense Forces spokesman Peter Lerner confirmed that an IAF aircraft had targeted a "Hamas terror site" in response to Sunday evening's rocket attack.
A Salafist organization in the Gaza strip – the Omar Brigade, affiliated with Islamic State – claimed responsibility for the rocket fire which targeted Israel, according to Israeli media.
However, Israel maintains that Hamas is fully responsible for any attacks coming from the territory under its control, and is not hesitating to launch retaliatory strikes on Gaza.
LISTEN MORE:
You can share this story on social media: