73 killed, hundreds feared buried under Guatemala landslide (PHOTOS, VIDEO)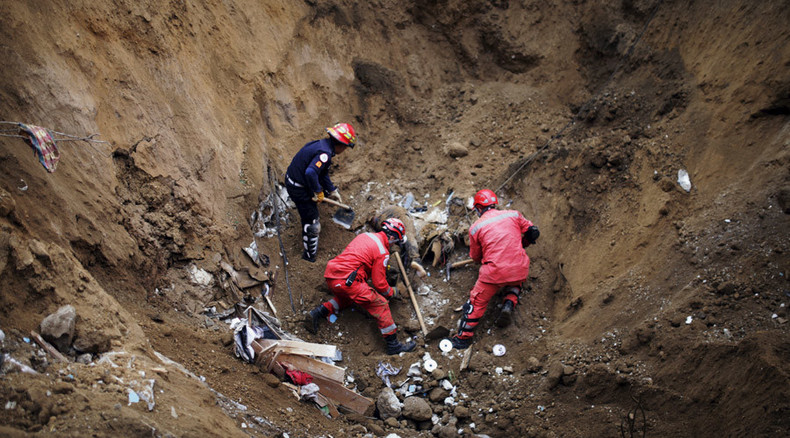 Families are praying for a miracle, hoping to find survivors who have been buried under a massive landslide in Guatemala. The natural disaster has killed at least 73 people with hundreds having remained missing for more than three days.
Little hope remains for around 350 people who are still missing after the hillside collapsed on Thursday night, with search teams and the local population tirelessly digging up the affected area of Santa Catarina Pinula.
"Hope is the last thing you lose, so we hope to find someone alive," said Guatemala's defense minister Williams Mansilla, though he said the possibility of finding a breathing person was very low as some of the houses had been covered up in up to 15 meters of soil.
One person was found alive on Saturday as around 1,800 volunteers, soldiers and firemen continue searching for the missing.
On Thursday night, following heavy rain, a massive landslide tore through the village of El Cambray II, in the municipality of Santa Catarina Pinula, destroying or damaging 125 homes.
The official death toll from the disaster now stands at 73 people, including 17 children, according to the Attorney General's office.