Will you be mine? 100 years of wedding fashion in amazing time-lapse (VIDEO)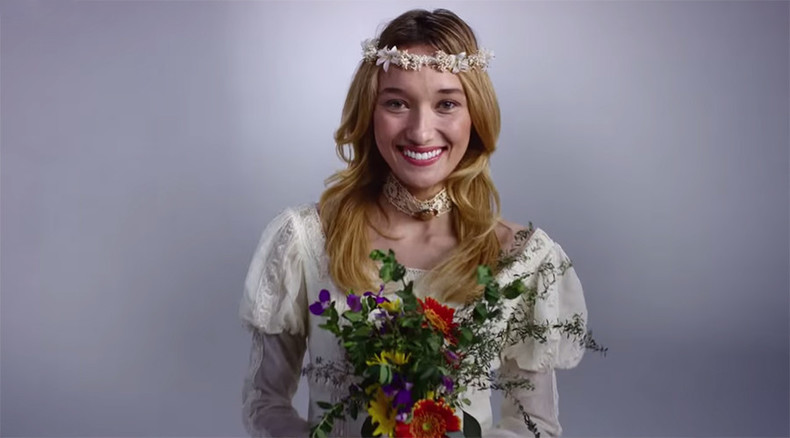 Over the last hundred years, fashion has evolved in every possible way, including the most cherished and awaited outfit of every woman – the wedding dress. Watch this time-lapse video and see how bridal styles have changed through the years.
The first thing you notice is that many features have endured: the Western wedding gown is almost always white, long, and has a veil as a popular accessory.
The video starts in the 1910s, when a wedding gown would have revealed as little flesh as possible: gloves and veil accompanying the lacy dress would cover what the high collar hadn't already hidden.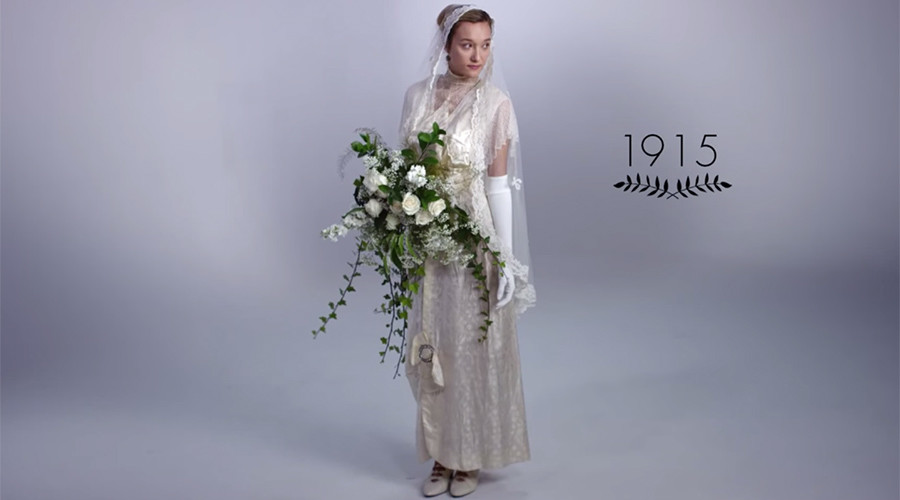 Moving on to 1920s, pearls are added to the outfit, both as a jewelry item and a detail of the bride's veil. The dress was permitted to be a little bit shorter, showing off the woman's legs more.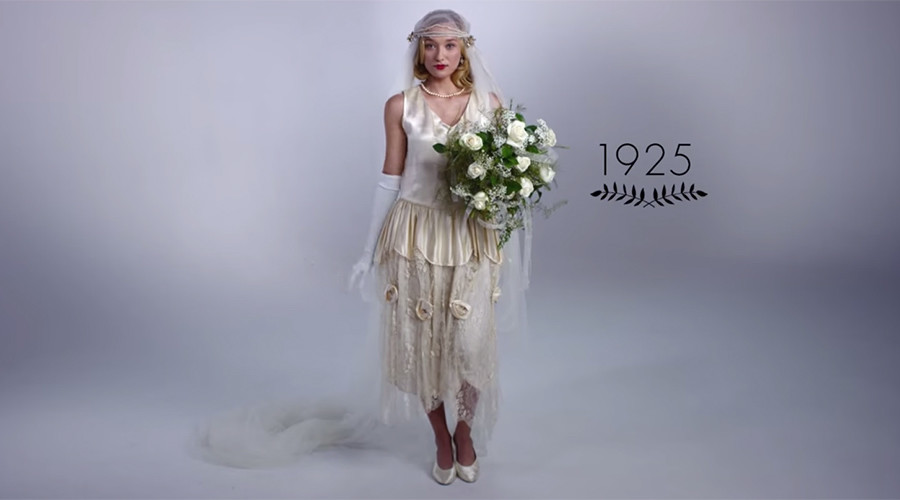 A decade later, the wedding gown is floor-length, with a lacy upper layer and a silk gown underneath. The pearls are also transformed: they now form a kind of crown on the bride's head, holding the veil in place.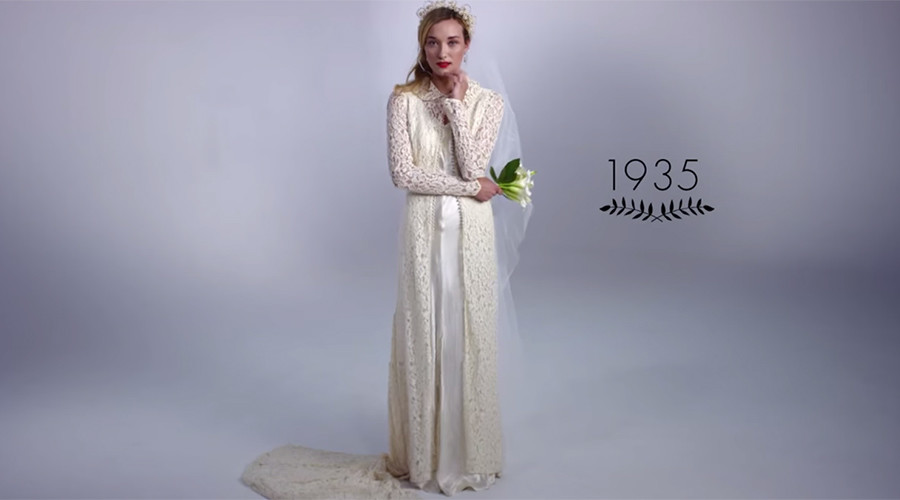 The 1940s are marked by the feminine outline of the wedding gown, emphasizing the bride's upper body and waistline. The gown has a train, too, with the veil also longer than in the previous decades, which could be an imitation of the red carpet look, transforming the bride into a Hollywood star – even if only for a day.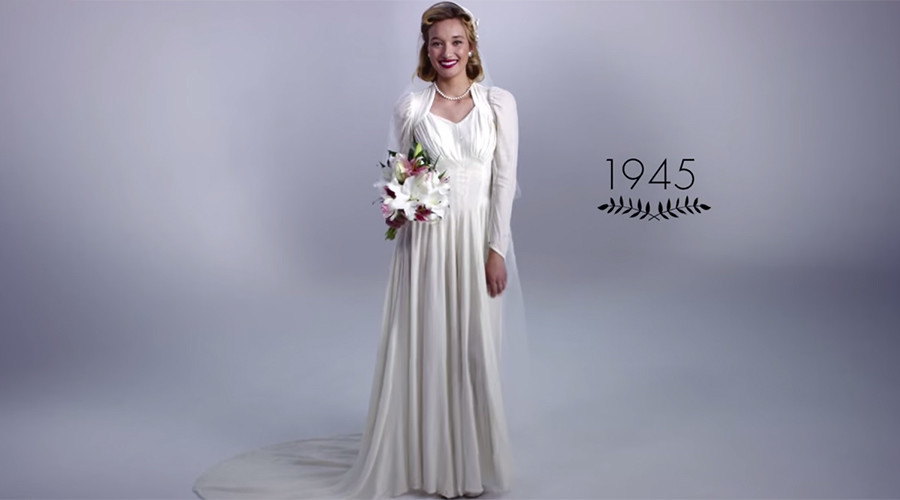 In the 1950s, wedding gowns became much more revealing, with low necklines, and shorter skirts. The bride also wears higher heels. The makeup is brighter in this look, with violet lipstick adding to a much bolder outfit.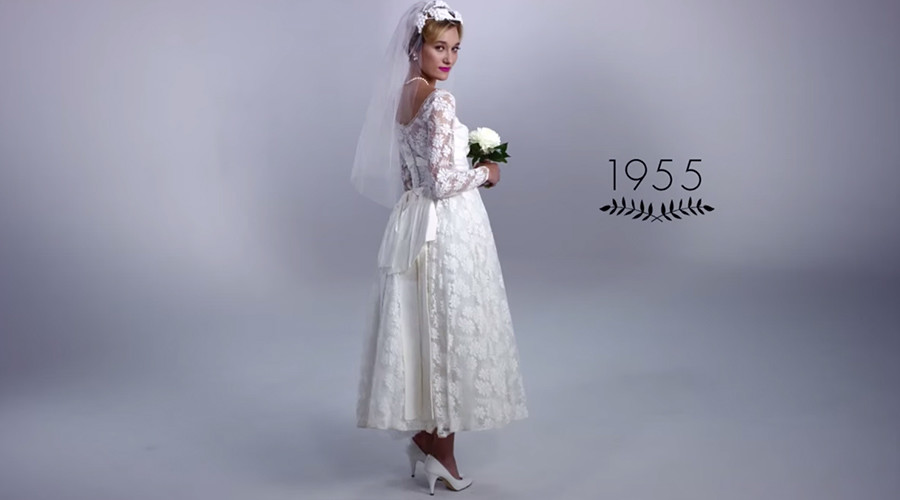 The makeup gets heavier by the decade: in 1960s, we also note false eyelashes and bright lipstick. The dress's shape moves back to the classic shape of earlier decades: floor-length, although now showing the bride's arms.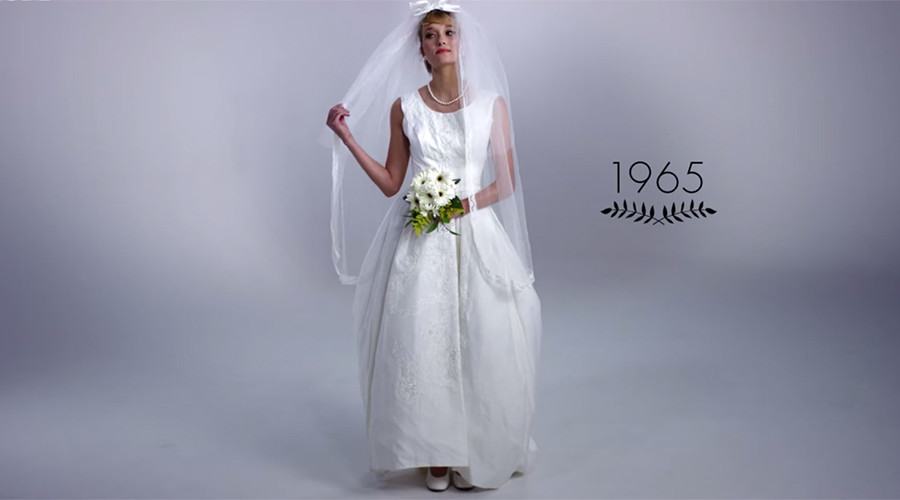 The 'flower children' mentality is reflected in the 1970s wedding look: embroidered simple cotton gown, complete with wreath, loose hair and freshly colored bouquet, as though straight from the fields.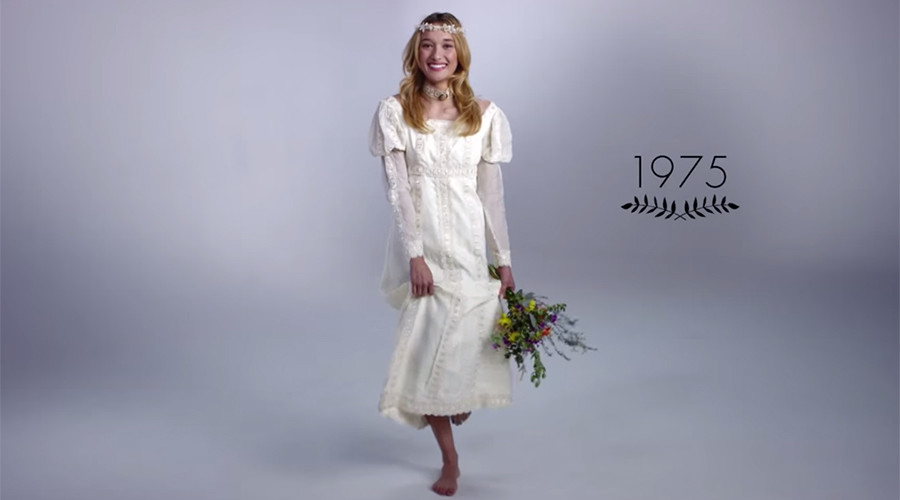 The 1980s feature a disco-style, gum chewing, hip and cool bride, with heavy, bright makeup, as well as a poufy, larger gown, covered with jewelry. The hairstyle is very wild and typically eighties!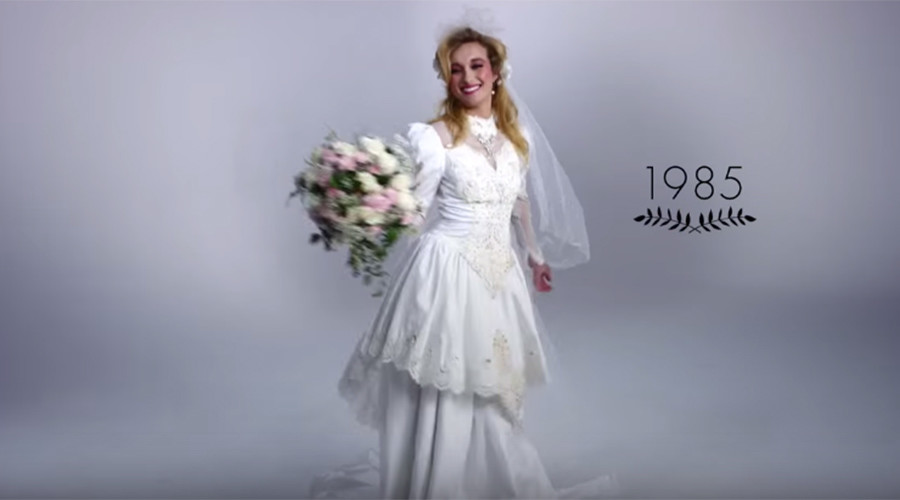 The 1990s show more body. The sleeveless dress has a low-neck line, and the bride's lips are highlighted with dark red lipstick, plus she has heavy eye makeup. Pearl earrings add to the feminine, classic look.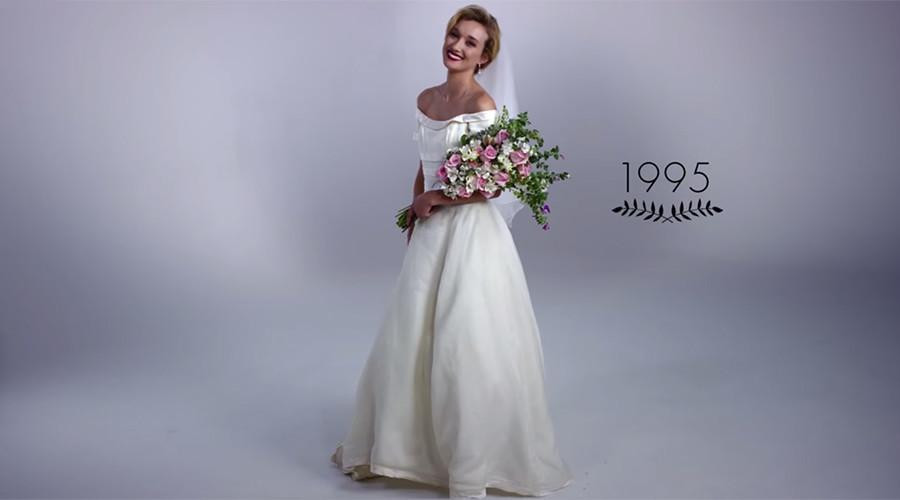 In the 2000s, the sleeveless dress remains, but it is now made of silk, with only a small net acting as a veil.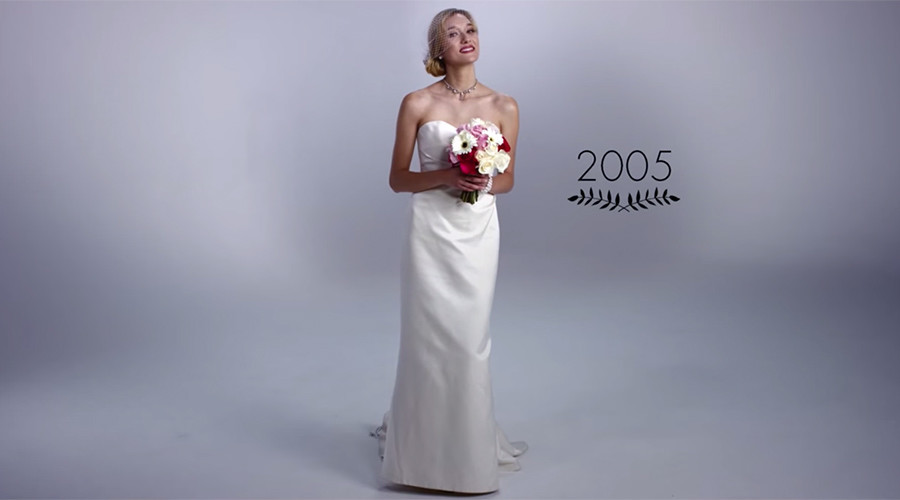 Finally, the 2010s seem to combine features from the previous: meaning, bring back the lace and the long veil, as well as the loose hair!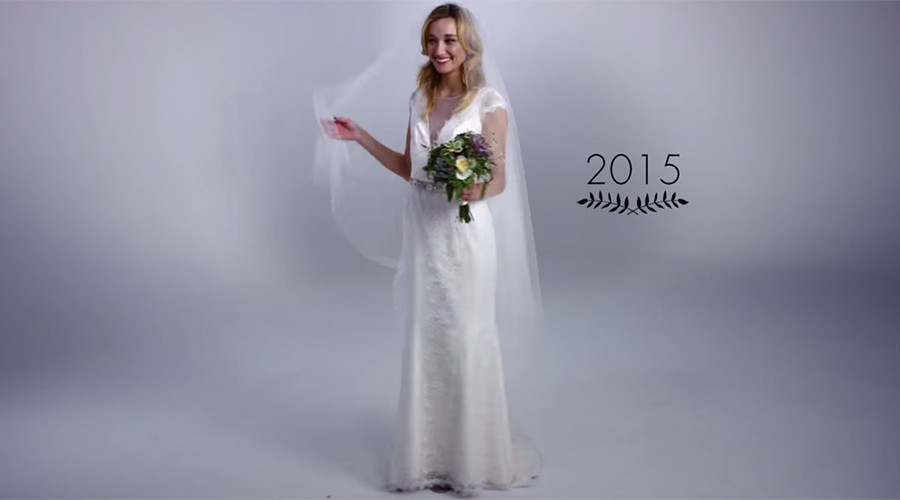 Make sure you watch to the end of the video – there's a surprise waiting!