Germany extradites 'Syrian terror camp trainee' to Russia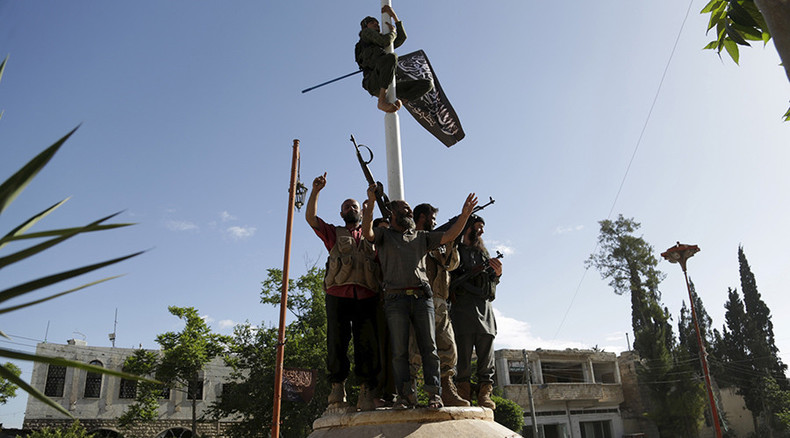 Germany has extradited a Russian man suspected of undergoing training at a terrorist camp in Syria, Russia's Interior Ministry said. He was flown from Hamburg to Moscow on Thursday.
The alleged perpetrator is 27-year-old Rashid Evloyev, a native of the Republic of North Ossetia, Elena Alekseeva, Interior Ministry spokeswoman, said.
Evloyev was accompanied by servicemen from Interpol, the Russian police, and the Federal Penitentiary Service on his flight from Germany to the Russian capital.
"It was established that from September to December 2013 the person of interest was undergoing training at the base of one of the radical organizations in Syria," Alekseeva said.
According to the spokeswoman, Evloyev "was being prepared for the subsequent participation in subversive and terrorist activities on the territory of the Russia."
A criminal case was launched by Russian prosecutors over the incident, with the man being placed on the Interpol wanted list.
Evloyev was detained on the German territory, Alekseeva said, without specifying the time and the venue of the arrest.
The man was brought to Moscow after Germany decided to fulfill Russia's request for his extradition.
As he was explaining Russia's decision to begin an air operation against Islamic State militants, Vladimir Putin said that radicals from many countries, including Russia, have flocked to Iraq and Syria to join the terrorist group.
They must be defeated to not get the chance to return home with battle experience and ideology adopted in the war zone, the Russian president stressed.
Russia's Federal Security Service, Aleksandr Bortnikov, said in February that around 1,700 Russian citizens have joined the Islamic State.
In July, the CIS Antiterrorist Center estimated the number of Russians, fighting for the Islamists in the Middle East at 5,000 people.