ISIS HQ, command point, ammo depot destroyed in Russian military Syria night op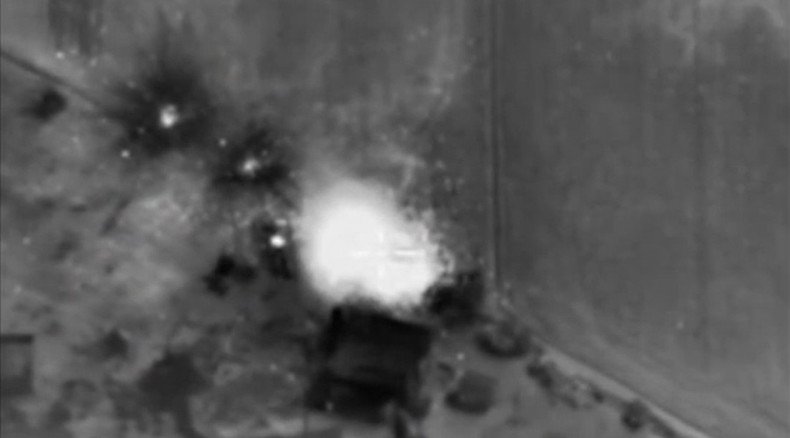 The footage shot by drones shows Russian airstrikes on ISIS infrastructure near Idlib and al-Latamna.
The bombing of the IS ammunition depot to the southwest of Idlib was carried out after confirmation from several intelligence channels, including air reconnaissance. The footage clearly shows a large area of impact, created partly by weapons catching fire after the strike.
READ MORE: Russian Air Force in Syria deploying over 50 planes & choppers – Defense Ministry
The video also shows a solidly constructed, three-story concrete building lying in ruins after an SU-25 scored a direct hit with FAB-500 bombs. Nearby structures were not affected by the airstrike. The IS outpost was completely obliterated in the raid.
LISTEN MORE:
You can share this story on social media: