Combat cam footage shows Russian planes hitting ISIS targets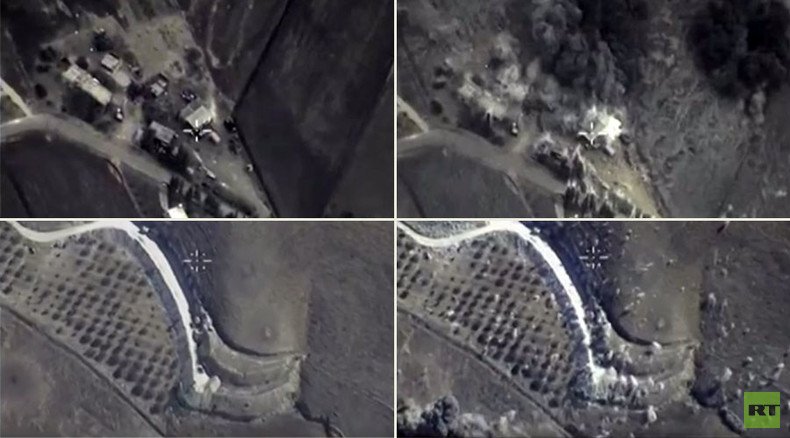 Russia's Ministry of Defense has released a video showing a military jet striking Islamic State (IS, formerly ISIS/ISIL) targets in Syria. Moscow says that at least eight targets were hit Wednesday, with a coordination center in the mountains having been totally destroyed.
FOLLOW RT'S LIVE UPDATES ON SYRIA ANTI-TERROR OP
A total of 20 combat flights were carried out by Russian forces on Wednesday, the same day that the country's upper chamber of parliament approved the deployment of troops to Syria at the request of Russian President Vladimir Putin.
The Ministry of Defense said the strikes targeted military equipment, communication centers, and arms and fuel depots belonging to IS terrorists. The video originally shared by the MoD on its YouTube account is said to have been taken by a camera on one of the deployed jets.

The ministry stressed that civilian objects were avoided in the operation.
READ MORE: 8 ISIS targets hit during 20 combat flights in Syria – Russian military
You can share this story on social media: