Confirmed: France canceled Mistral deal with Russia under pressure from NATO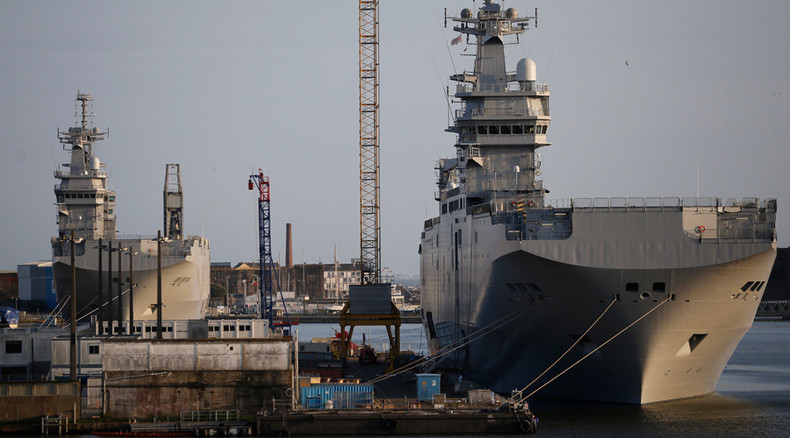 France pulled out of the Mistral deal with Russia because of the external pressure from NATO, the members of the French Senate's International Affairs Committee have admitted.
"We experienced significant pressure from the East-European countries, not to mention the Baltic states, within the NATO Parliamentary Assembly," the Committee's spokesman Robert del Picchia said during a debate in the Senate on September 23.
"Poland had indeed threatened to break off negotiations [with France], which covered 50 Caracal helicopters worth $ 2.5 billion, if we delivered the ships," he added.
The Senate released the transcript of the debate on Tuesday.
After cancelling the Mistral deal with Moscow, Paris soon found a new purchaser for the helicopter carriers – Egypt.
On September 23, the Elysee Palace announced that French President Francois Hollande and his Egyptian counterpart Abdel Fattah el-Sisi had "reached an agreement in principle concerning the terms of the Egypt's purchase of the two Mistral helicopter carriers" over the course of telephone talks.
According to the France's Defense Ministry, Paris plans to sell the vessels for the same sum of money it repaid Moscow as compensation – € 950 million, although French arms industry will still suffer losses.
"Certainly, DCNS [company that built the Mistrals] will not draw the expected benefit," del Picchia admitted.
The losses may result from the additional expenditures for of the vessels' maintenance that cost DCNS about € 5 million pro month, as reported by the French media.
Additionally, France lost equipment procurement contracts from Russia when it cancelled the Mistral deal.
LISTEN MORE: