Super-typhoon Dujuan ravages Taiwan, leaving half-a-million without power
Published time: 29 Sep, 2015 09:21
Edited time: 29 Sep, 2015 12:48
'Super typhoon' Dujuan, which has been sweeping across northern Taiwan, has killed two people and displaced 12,000, while also cutting electricity to about half a million Taiwanese. More than 300 people have been injured.
The storm also hit the Chinese coastal city of Putian on Tuesday morning, according to Xinhua, but no reports of damage followed.
In Taiwan, flying debris was thrown about like paper, with gusts of wind so strong they knocked people off their feet, tore up trees and smashed windows. Multiple landslides were also registered.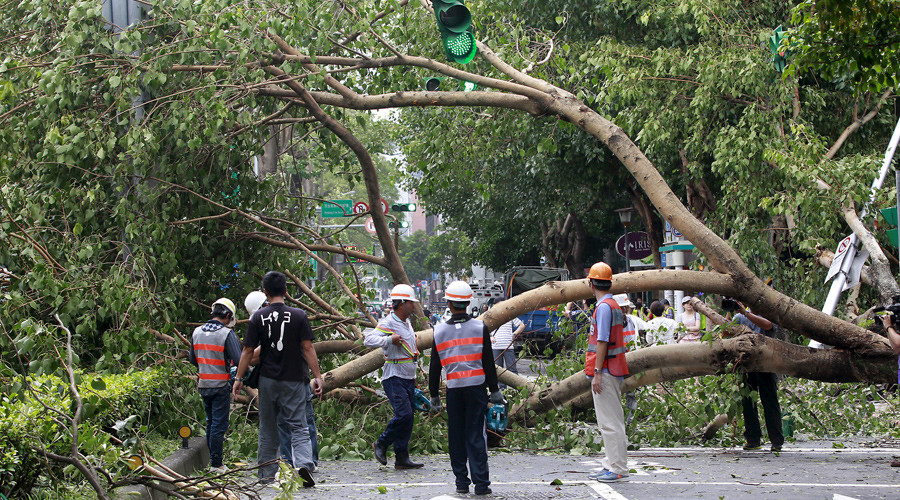 Two people were killed and the latest information from Xinhua puts the number of injured at 324.
While half a million remain without power, the initial figure was close to two million people.
Some 3,000 temporary shelters have been set up for the displaced.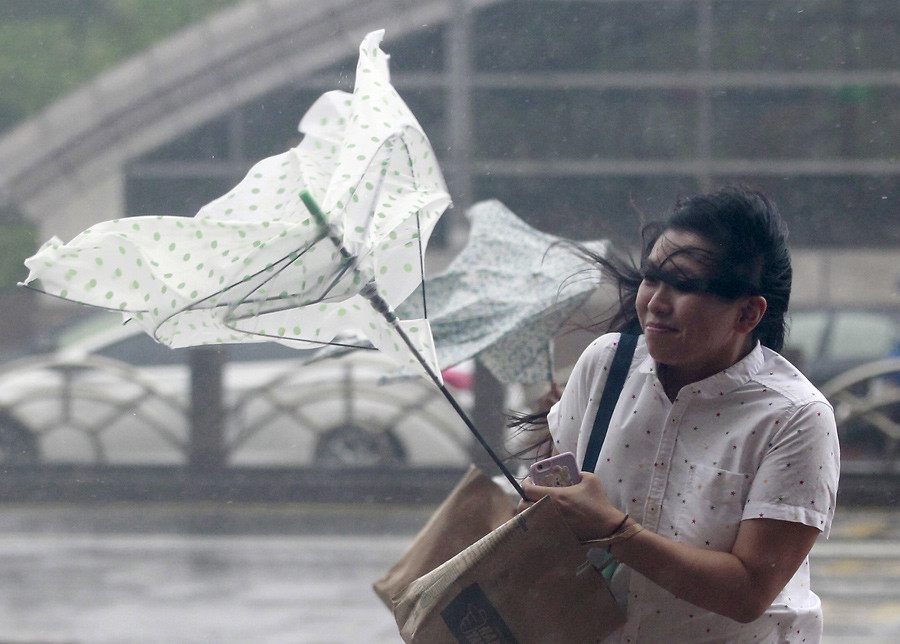 Over the course of two days, massive devastation was caused by the disaster, with gigantic waves damaging a seaside hotel, as well as the capital Taipei's famous 101 skyscraper. The natural disaster also caused a 20-story crane to collapse in the city of Hsinchu, although no one was hurt.
Some semblance of order began to emerge on Tuesday morning, and by the afternoon regular high-speed rail and other networks had resumed operation. Schools and offices, however, remain shut.
Taiwanese authorities had to release flood waters at Taoyuan City's Shihmen Dam, Tuesday, after Dujuan. The footage below shows a controlled release of flood water at the dam.
"The roads are blocked but residents aren't in any immediate danger," a spokesman for New Taipei's fire department said, according to the Guardian. And Taiwan's weather bureau has since downgraded the typhoon from 'super' to 'moderate', as "it's expected… to weaken and its radius to keep shrinking."