Poland sends army to secure possible Nazi gold train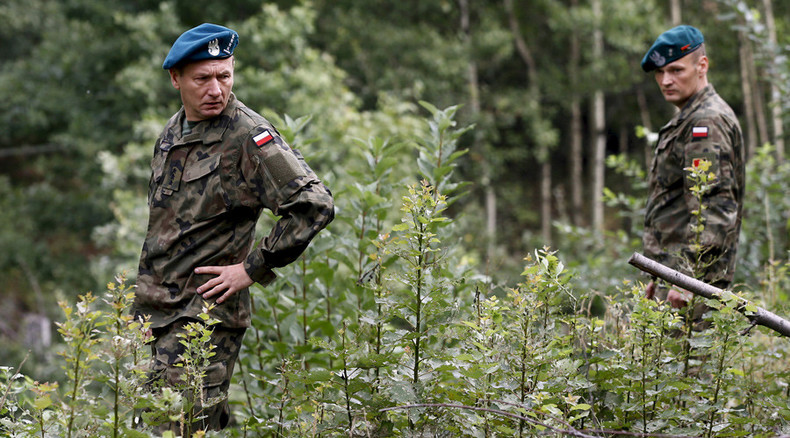 The Polish Army has sent military engineers to where a lost Nazi train full of stolen gold and jewelry may be located near the town of Walbrzych in western Poland. They must ensure the safety of any subsequent excavations.
"Our goal is to check whether there's any hazardous material at the site," said Colonel Artur Talik, who is leading the search that began on Monday and is expected to last till Saturday.
Talik's troops are using mine detectors and ground-penetrating radar to study the location of the potential treasure.
The discovery of the buried gold train was announced last month by two enthusiasts, Piotr Koper and Andreas Richter, a Pole and German respectively. They said they had found an almost 100-meter train carriage buried about nine meters underground. The carriages mostly contain weapon prototypes, but there may be historic documents, precious minerals and art objects as well, according to a local legend.
Two such trains are said to have disappeared in the area in 1945, where the Nazis constructed a network of secret underground tunnels. The trains are presumed to be booby-trapped, which sparked safety concerns and prompted the participation of the military.
READ MORE: Treasure hunter says he has found 100 tons of Soviet gold hidden from Nazis during WWII
Koper and Richter, whose announcement drew international attention, agreed to share the location of the alleged treasure for a 10-percent share. They provided ground penetrating radar images as proof of their find, but it is yet to be confirmed independently.
The explorers are under investigation for alleged use of radar equipment without proper permission.
LISTEN MORE: