Madrid says it will not discuss Spain's unity after Catalan separatists claim victory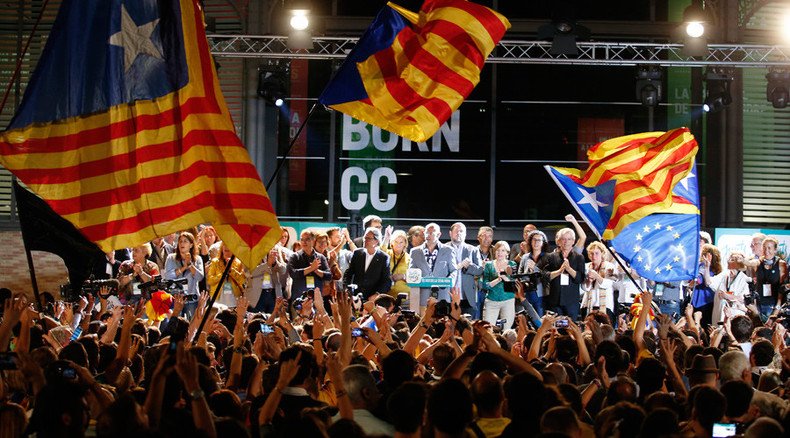 Spanish Prime Minister Mariano Rajoy has once again shrugged off Catalan independence plans after separatist parties won regional elections. However, he said that he is willing to collaborate with the next Catalan government, but only "within the law."
Rajoy's center-right government had repeatedly blocked the Catalan referendum on secession in court, adding that plans for independence are "nonsense."
"There are many things that can be discussed. But while I am the president of the government, I will not discuss the unity of Spain, the national sovereignty or the freedom of all Spaniards," Rajoy said on Monday after pro-independence parties claimed victory in the Sunday regional parliamentary elections.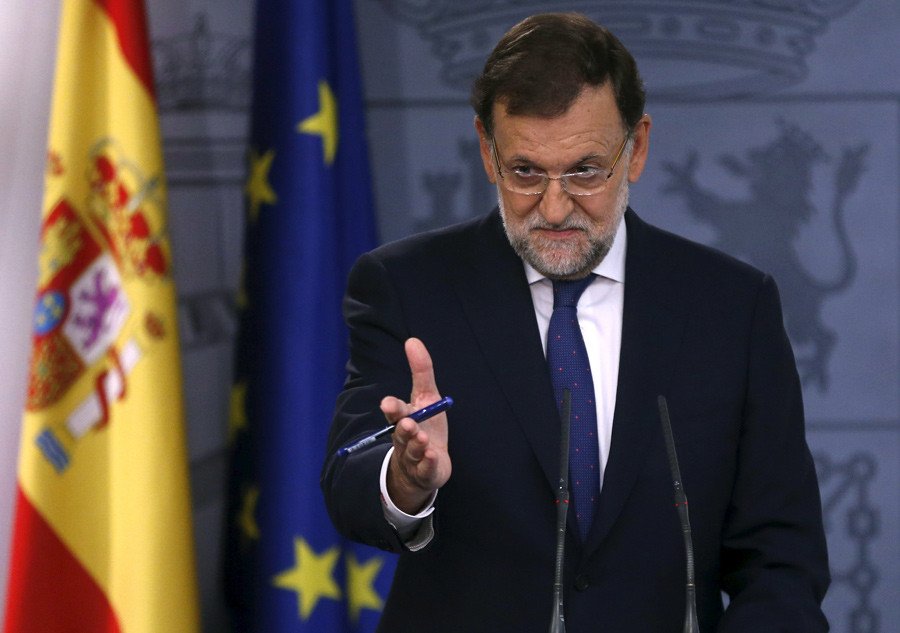 The Spanish constitution does not allow for regions to break away, but the Spanish prime minister says he is still willing to open dialogue with the new Catalan government, where separatist parties hold a majority.
"I am ready to listen but I am not ready to get rid of the law," Rajoy, who faces national elections in three months, stated.
However, for Catalans, the vote, which saw a turnout of 78 percent, showed that the majority are in favor of parties which push for Catalonia to go it alone.
"Catalans have voted 'yes' to independence," regional President Artur Mas told supporters, with secessionist parties securing 72 out of 135 seats. The powerful region contains 7.5 million people and includes Barcelona.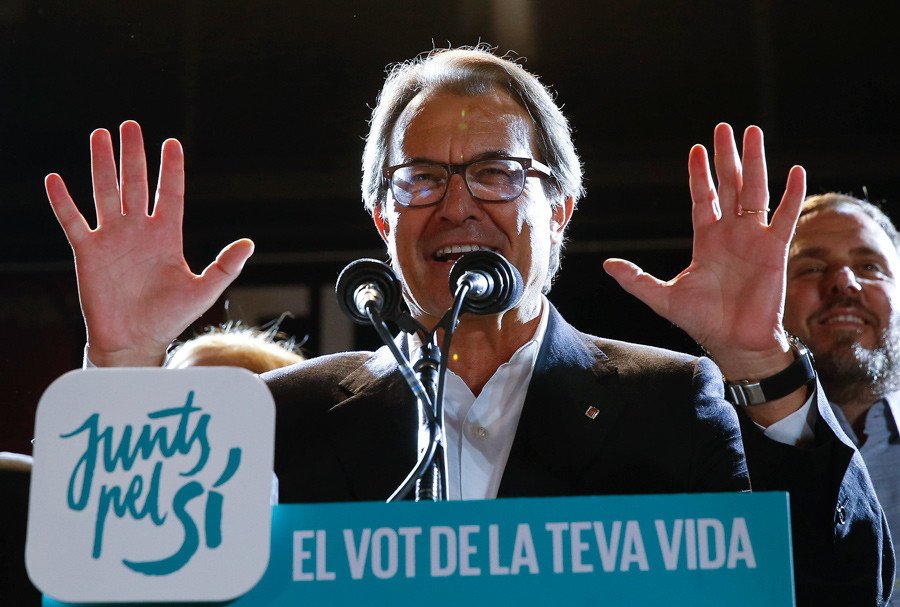 The main secessionist group "Junts pel Si" (Together for Yes) won 62 seats, while another party supporting Catalan independence, the leftist CUP managed to gain another 10. This pushed them past the 68 seats needed for a majority.
However, they fell short of gaining over 50 percent of the total vote, with 47.8 percent in total; something that critics say will stop them from consolidating their legitimacy.
"The secessionists tried to break up Spain but they couldn't," Pablo Casado Blanco, from the conservative People's Party said. "They divided up Catalan society and what we have to do is heal this wound and show that they are failing."
Germany also gave its backing to Madrid saying that Catalonia had to honor European treaties and abide by the Spanish constitution.
"We're convinced it's important that with everything that's happening at the moment, to maintain the rule of law, both with regard to EU treaties and with regard to national law, i.e. the Spanish constitution," German spokesman Steffen Seibert stated.
Madrid looked to scare the Catalan public before the vote took place, by saying tthat he region would have to leave the euro and the EU if they wanted to exist as a separate nation.
However, given Catalonia's strong economy, analysts say the region would be able to go it alone.
"Catalonia has only 16 percent of [the] Spanish population, but [makes up] 20 percent of its GDP. It has GDP per capita similar to that of Finland and Denmark," Elisenda Paluzie, professor of economics at the University of Barcelona, told RT.
"This is not a problem of economic matters. The economic things that have been appearing in the campaign were only scaremongering, were only threats, they were only trying to disrupt the vote."
LISTEN MORE:
You can share this story on social media: