Reuters twists Russian envoy's words, saying he 'withdrew his WWII remarks on Poland'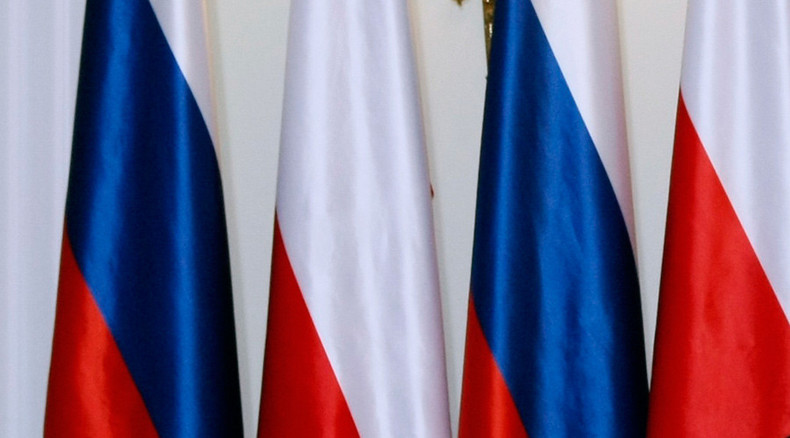 Russia's ambassador to Poland has denied a Reuters report that claimed that he had withdrawn his words about Poland's role in preventing an anti-Hitler coalition from being created in the run-up to World War II.
"I didn't withdraw anything," Ambassador Sergey Andreyev told RIA Novosti news agency. "What I said was that I might have worded my idea a bit inaccurately and that it gave grounds for misinterpretation."
"I don't withdraw my statements, I only clarify them in the view of wrong interpretations," he added.
Earlier Reuters said Andreyev, who was summoned to the Polish Foreign Ministry to provide explanations about his position, no longer upheld his remarks.
The controversial remarks were made by the Russian diplomat last Friday to private broadcaster TVN24. He said Poland's policies in the 1930s, including the obstruction of Moscow's proposal to create a European coalition to oppose Nazi Germany, eventually resulted in the partition of Poland in 1939.
Warsaw blasted Andreyev's words, saying he had offended Poland. However, no formal note of protest was issued to the diplomat during his ministerial visit. In the aftermath, he stressed that he never intended to offend Poles and was only explaining how short-sighted policies led Poland to catastrophic results.
Russia and Poland have plenty of bones to pick over their shared history of World War II. Warsaw has accused Stalin of conspiring with Hitler to annex Poland in an act of aggression. Moscow sees the episode as a condemnable but rational pre-emptive move to create a buffer between Nazi-controlled territory and the Soviet Union for an eventual military conflict.
READ MORE: Moscow summons Polish Ambassador over dismantled Soviet-era monument
For its part, Russia complains of Poland's periodic scrapping of war monuments, which is seen in Moscow as disrespectful to the sacrifices made during the war and part of a larger campaign to undermine Russia's role in defeating Nazi Germany.
LISTEN MORE: