Monstrous sinkhole swallows car, caravan & trailer on Queensland beach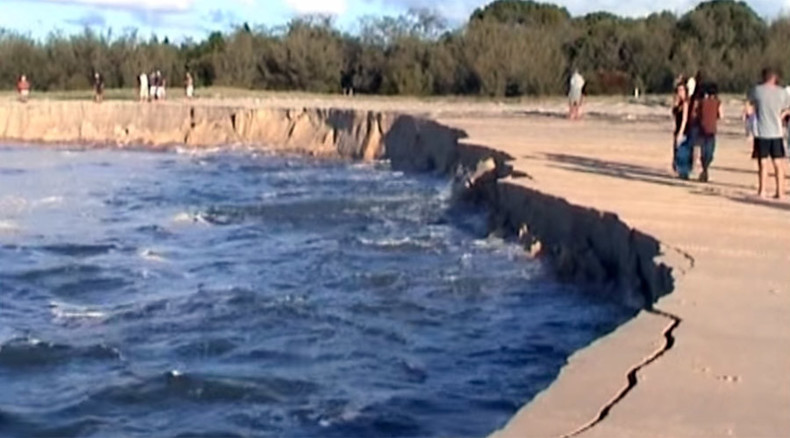 A huge sinkhole has swallowed a car, a caravan, and a camping trailer at a popular camp ground in Australia, prompting the evacuation of around 140 people Saturday night. One camper said the sinkhole, larger than a football field, scared the life out of her.
Melanie Wotherspoon has described the fear that engulfed her when the 150-meter long, 50 meter-wide sinkhole opened up at MV Beagle Campground, north of Queensland's Rainbow Beach at Inskip Point.
"Yep, can't believe we made it out," she wrote on Facebook. "I thought we were goners for sure, was truly scary how fast it came into our camp site and swallowed it up."
No one was reported injured and everyone has been accounted for, a police spokeswoman told AAP early on Sunday.
Authorities say the monstrous sinkhole is now three meters deep and takes in a large part of the MV Beagle camp site, Australia's 7 News reported.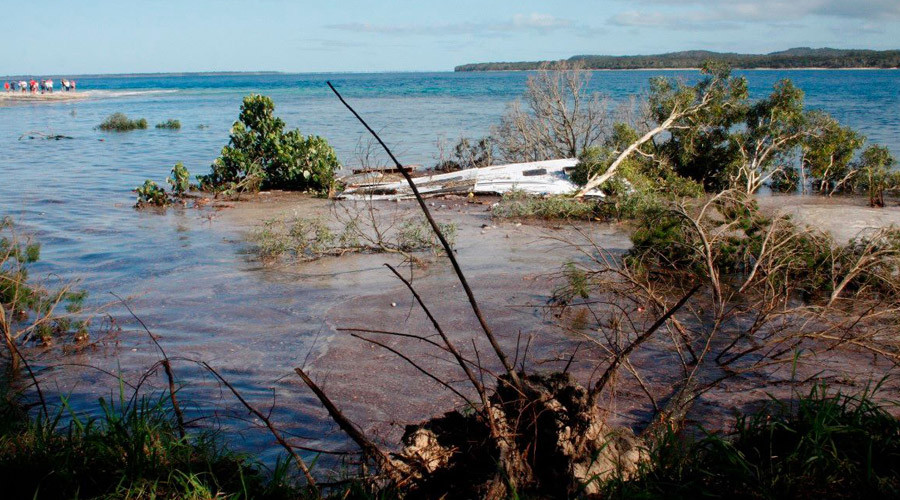 "There is a real possibility the hole could expand with ocean currents, so people are urged to avoid the area," senior ranger Dan Clifton told the Courier-Mail, adding that rangers and police have erected traffic barriers and warnings signs to alert beachgoers of potential risks.

"While we continue to assess the situation, our priority is public safety.

"The MV Beagle campsite has been closed to new campers, however there are six alternative campgrounds at Inskip that remain open."
Rainbow Beach newsagent Ruth Modin told Brisbane Times she was told fishermen near the camp ground may have raised the alarm on Saturday night with the campers.

"There were fishermen apparently nearby who said there was this noise and the next thing the sand just started moving out to sea," she said.

"And suddenly there was this big sinkhole."
READ MORE: 'Can explode at anytime': Scientists reveal giant sinkhole to appear in Siberia

It's believed that the massive hole could be linked to a number of minor earthquakes in the region in recent weeks.

In 2011 a similar sinkhole emerged at the same campsite, causing no injuries.