'Don't like': Facebook down for 50 mins, triggers mock despair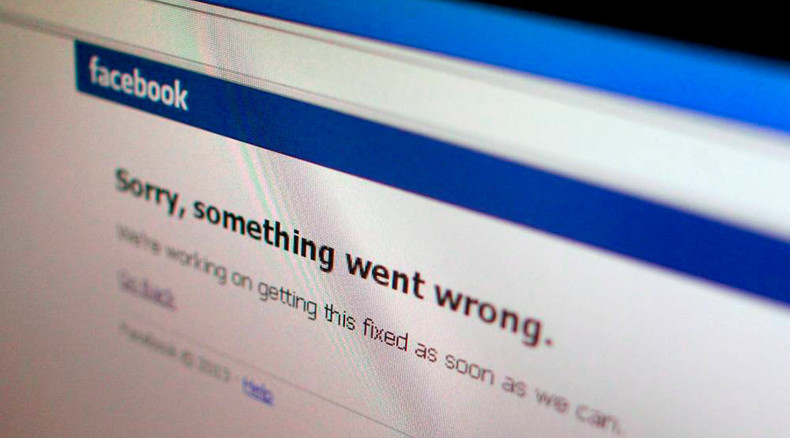 For 50 looong minutes, millions of people worldwide went 'friendless' and 'like'-less as Facebook briefly went down. Many hopped to other social networks to express frustration… and hilarity ensued.
During the few minutes of Facebook silence Thursday afternoon, millions of people all over the world could not log on. Many turned to Twitter to find out what happened to Earth's most popular (it's official!) social network.
Without a way to post and comment on things, some resorted to humor.
At around 12:31 ET, Facebook's main page suddenly started showing an automated message which informed users that the site was "working on it" and would "get it fixed as soon as we can."
The hashtag #facebookdown immediately started trending on Twitter, which on any other day is not as popular (it's also official!)
According to Downdetector.com's Facebook map, outages were detected mostly across North America, Europe, Australia and India. "Total blackout" was reported by 51 percent of the users who left messages for the website that detects technology failures and keeps track of them.
Facebook's own "Platform Status" page, which the company uses to announce when the service is down and why, also seemed to have been hit by the problem.
The issue was said to be officially resolved at 1:22 pm, meaning the blackout officially lasted for about 50 minutes in total, though some users claim that it was only a problem for 12. Facebook has not commented on the problem.
For many users, though, the outage passed by completely unnoticed. For example, Facebook's mobile apps didn't appear to be affected.