Magnitude 6.9 earthquake strikes off coast of Indonesia – USGS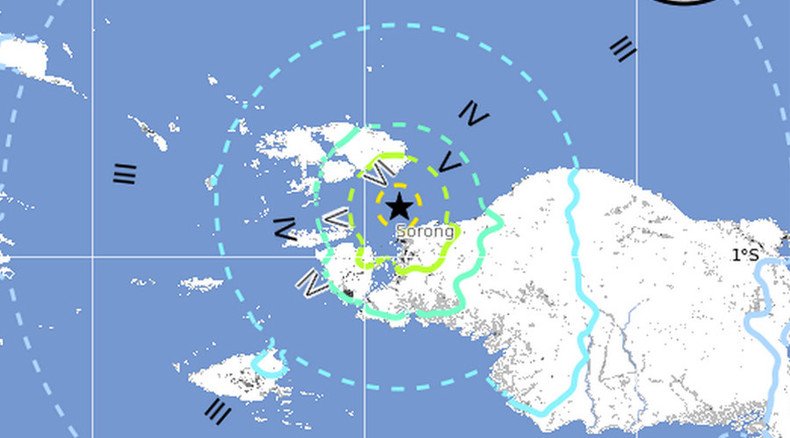 A magnitude 6.9 earthquake has struck off Irian Jaya, Indonesia, according to the US Geological Survey (USGS).
The quake hit 15 miles (24 kilometers) north north-west of the city of Sorong. It was felt strongly in the city for about two minutes, prompting people to run outside in a panic, an AFP journalist reported.
He added that the quake, which measured at a depth of 39.9 miles (64 kilometers), caused blackouts.
Mochammad Riyadi, a senior official from Indonesia's meteorology, climatology and geophysics agency, told AFP that there have not been any reports of damage or casualties thus far.
"Although the magnitude is big, we are not expecting a major impact as Sorong city is quite sparsely populated," he said.
A tsunami warning has not been issued.
The USGS says that shaking was perceived as very strong around the epicenter, with the possibility of moderate damage, but that there is a low likelihood of casualties.
A 6.5 magnitude earthquake made headlines in Chile earlier this week, with the tremor shaking buildings in the nation's capital.
It was the latest tremor in a series of aftershocks following a massive 8.3 quake in the same area last week, which killed at least 13 people and generated a destructive tsunami.
You can share this story on social media: