Pakistan delays paraplegic man's execution in confusion over how to hang him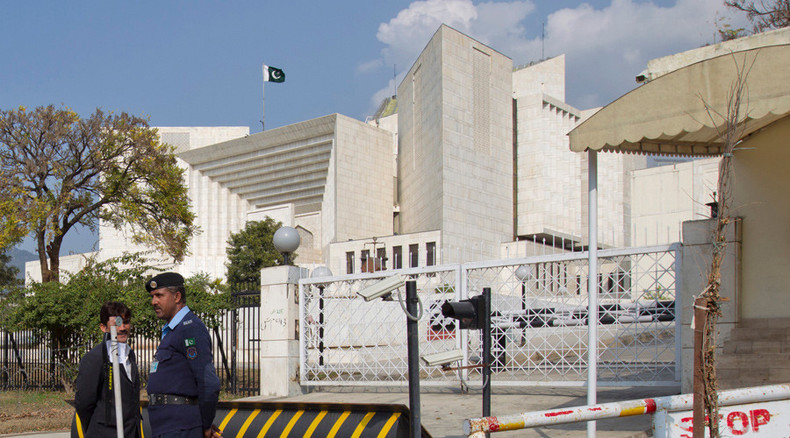 The authorities in Pakistan had to postpone the execution of a disabled prisoner, after finding they didn't know how to proceed to hang a person who is bound to a wheelchair and is unable to walk.
The delay occurred an hour before the man, Abdul Basit, was to be executed on Tuesday morning in the eastern city of Faisalabad. Under Pakistan prisoner guidelines, the accused was supposed to walk to the gallows, which presented the prison authorities with a dilemma.
"When the judicial magistrate came to the hanging, these guys tried to make him (Basit) stand at the gallows ... it wasn't possible, so the magistrate postponed the hanging," spokesman for legal aid group Justice Project Pakistan, Wassam Waheed, said, according to Reuters.
The previous day the Supreme Court upheld the death sentence against Basit, but only on condition that it's carried out with regard to the prison's regulations. That is despite Basit's mercy plea filed on July 22, which is still pending.
Basit had become paralyzed after contracting meningitis while in jail and the authorities failed to treat it, according to Waheed.
The condition presents an added risk for the Pakistani authorities. If the execution is botched, the dignity of the hanged will be offended – something prohibited under Pakistani law.
The death penalty was reintroduced to Pakistan in December 2014 and was used to hang Taliban militants, following a massacre that took 130 lives in the same month. Some 239 people have been put to death since, however, there have been claims that innocent people have been sent to their deaths.
Many families who have seen their loved ones executed say they do not have enough money to get adequate legal representation, or to bribe court officials. They also claim that false accusations are common place.
Basit is accused of murdering the uncle of a woman he had an affair with. Basit's family claim the lawyer involved in the case was bribed. "Why do they want his execution? He is already severely sick, what will they get from his hanging?" his mother told AFP.
Police in Pakistan have been accused of using torture to extract testimonies, while court appointed lawyers are known to skip hearings.
The independent Human Rights Commission of Pakistan (HRCP) on Sunday released a statement, condemning the court's decision, claiming it goes "against all norms of civilized justice," and threatens to depict Pakistan and its justice system "as brutal entities."