2 Canadians, 1 Norwegian abducted by gunmen in Philippines – military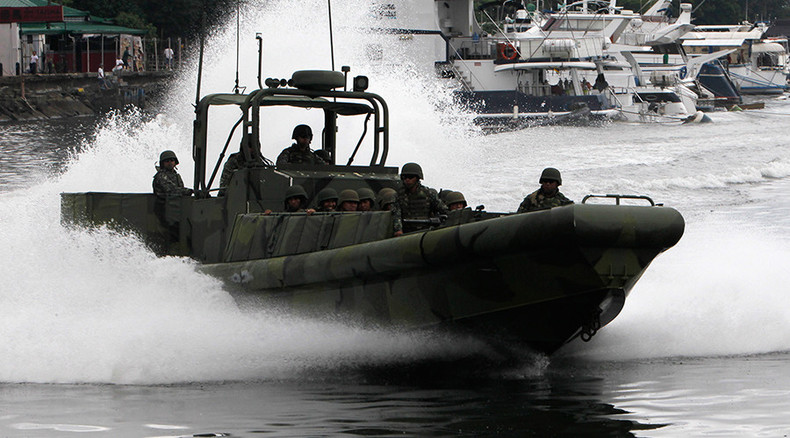 Two Canadian tourists, a Norwegian resort manager, and a Filipino woman have been abducted from a popular resort by gunmen in the southern Philippines, the military have confirmed.
According to Philippines army Captain Alberto Caber, the four were kidnapped at a gunpoint during a raid on the Oceanview resort on Samal Island, near Davao City, Reuters reported.
"Four people were taken but we do not know what group was behind the attack," Caber told reporters.
The kidnapped tourists have been identified as John Ridsel and Robert Hall from Canada, and a Norwegian manager named Kjartan Sekkingstad. The Filipino woman has not been identified.
A total of 30 foreign tourists have been told stay at the resort, which is located near the largest city on the island of Mindanao in the restive southern Philippines.
"It appeared the foreigners were the targets, they were not taken at random," he said.
Military sources told Reuters that the gunmen spoke English and Tagalog, the language spoken in the Philippines.
"Two Japanese tourists tried to intervene but failed," a source said. It is being assumed that the gunmen fled towards the Mindanao mainland by boat.
Local law enforcement has dispatched three naval ships to search for the captives. Ground units have also been put on high alert to search possible locations in southeastern Mindanao, an army commander said.
In 2001, Al Qaeda-linked Abu Sayyaf Islamist militants unsuccessfully attempted to kidnap foreign tourists on Samal Island's Pearl Farm resort. The attack took the lives of three guards, who died while fighting the militants.
In 2000, Abu Sayyaf seized dozens of Filipino hostages on Basilan, as well as 21 people, mostly European tourists, from the Malaysian resort of Sipadan. In 2001, it also kidnapped three Americans and 17 Filipinos from the Dos Palmas resort in Palawan.
The militants are still holding other hostages, including two Malaysians, a Dutch bird watcher, and a town mayor, who were abducted about three years ago, AP reported.
The region has had a reputation as being unsecure in the past over tensions with Islamist rebels. In 2014, a peace agreement was signed with the largest rebel group in the south, in a move that ended 45 years of regional conflict.
In early September, a Philippine court designated Abu Sayyaf, which consists of about 400 militants, a terrorist group. It is also listed as a foreign terrorist group in Washington.