Aussies bomb ISIS targets in Iraq (VIDEO)
Published time: 21 Sep, 2015 06:26
Edited time: 21 Sep, 2015 06:27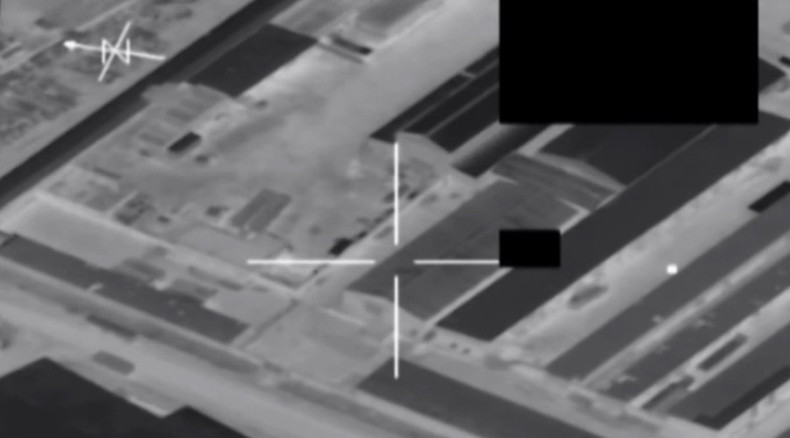 The Australian military have released first footage of airstrikes its air forces delivered against Islamic State in Iraq, the first of its kind since it deployed warplanes as part of a US-led coalition.
The 3-minute video clip published on Sunday shows four episodes that happened between April and August in Iraq. It showed the actual use of precision weapons by the Royal Australian Air Force (RAAF) and the aftermath of the bombings.
The targets located in and near the Islamic State (IS, formerly ISIS/ISIL) Iraqi stronghold of Mosul and near the city of Baiji were facilities used by the militants to produce various explosive devices. The fourth airstrike targeted a mortar firing position near the Al Taqaddum Air Base, according to RAAF.
READ MORE: Australian Air Force completes first anti-ISIS mission in Syria
The Australian military has deployed eight F/A-18E Super Hornet aircraft as well as a KC-30A Tanker and an E-7A Wedgetail Airborne Early Warning and Control aircraft as part of its Operation OKRA to fight IS in Iraq.
Last week, Australian warplanes flew over neighboring Syria for the first time on a hunt for IS targets.